Registrants win Young Engineer of the Year
Published: 12/07/2019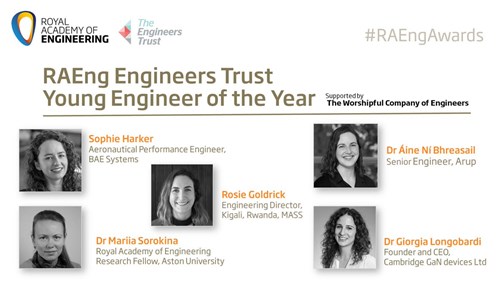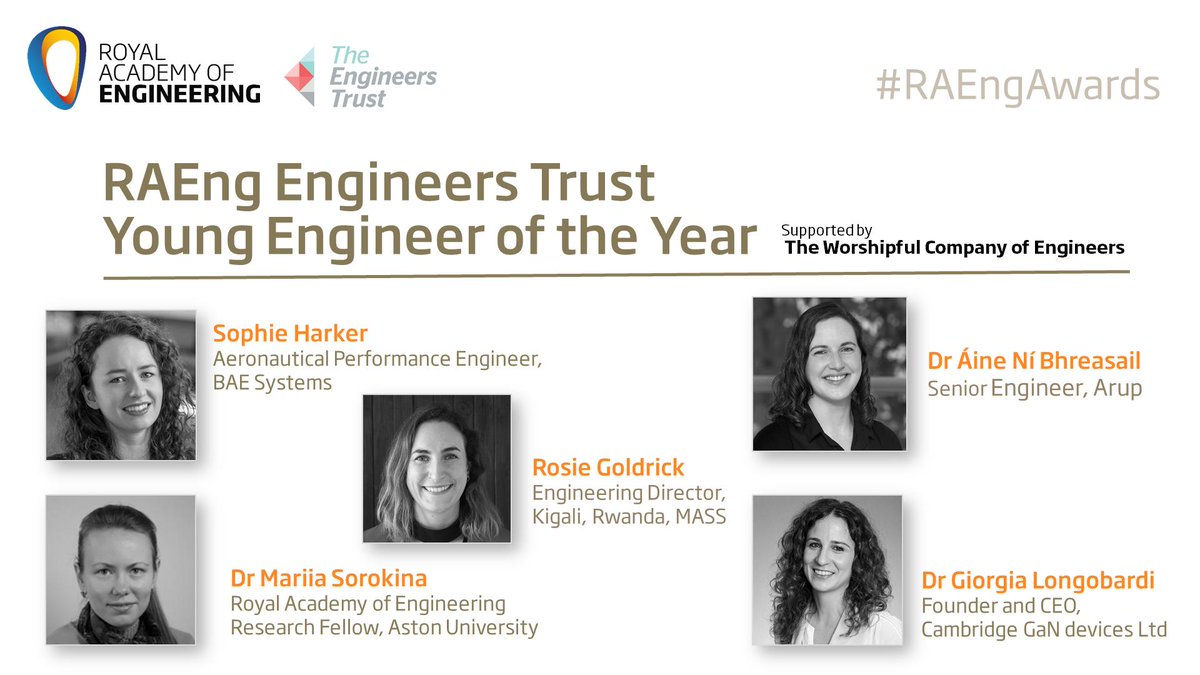 The Engineering Council would like to congratulate the registrants receiving prestigious awards and a £3,000 prize as winners of the RAEng Engineers Trust Young Engineer of the Year competition, presented at the Royal Academy of Engineering (RAEng) Awards dinner on 11 July.
Rosie Goldrick CEng MICE, who leads a team of interdisciplinary engineers in innovative projects across East Africa, has been named the overall winner and received the Sir George Macfarlane Medal for excellence in the early stage of her career.
Sophie Harker CEng MRAeS, a Senior Aerodynamicist for BAE Systems who achieved Chartered Engineer status at the age of 25, was also recognised as a Young Engineer of the Year winner.
This year's award has seen five women engineers from different areas of the profession make up the entire winners list, for the first time in the award's history.
For biographies and a full list of winners, see the RAEng website.
For press enquiries:
Kate Webster, Engineering Council – kwebster@engc.org.uk, 020 3206 0567
Notes for editors:
The Engineering Council holds the national Register of Engineering Technicians (EngTech), Incorporated Engineers (IEng), Chartered Engineers (CEng) and Information and Communication Technology Technicians (ICTTech). It also sets and maintains the internationally recognised standards of competence and ethics that govern the award and retention of these titles. By this means it is able to ensure that employers, government and wider society, both at home and overseas, can have confidence in the skills and commitment of registrants. For more information visit: www.engc.org.uk