Ian Kirk-Ellis MSc IEng FIHE MCIHT MTPS ACIWEM
Published: 27/09/2018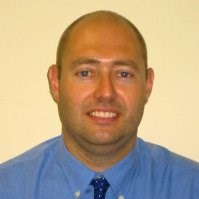 Education and qualifications: MSc Transport Planning and Traffic Engineering, BTEC HNC Civil Engineering, BTEC HNC Business and Finance
Which Institutions are you a member of? Institute of Highway Engineers (IHE); Chartered Institution of Highways & Transportation (CIHT); Transport Planning Society; Chartered Institution of Water and Environmental Management (CIWEM)
Current job title: Associate – Traffic and Transport Company: Rodgers Leask Ltd, Derby
Length in current job: Five years
Approximately how many staff does your company employ? 100
Please describe your current role
I am an Associate at Rodgers Leask, where I head up the traffic and transport department. This department currently comprises four staff and my responsibilities include bidding for and winning new projects, undertaking these projects and signing off all transport work. Since joining the company, I have built up my team of very capable staff from nothing. Our primary workload consists of producing transport assessments, travel plans and bespoke transport studies for a variety of clients and project types.
Please provide a brief outline of your career so far
I left school at 16 and joined local government on a Youth Training Scheme (YTS). After five years studying business and finance part time, I saw an opportunity to work in engineering in 1993. I started working at Amber Valley Borough Council in the sewerage agency designing re-sewerage and flood alleviation schemes while studying for a BTEC National Certificate (1995) and a BTEC Higher National Certificate (1997).
In 1997 I moved into the private sector to work for Aspen Associates as a drainage technician and was seconded to Rugby Borough Council. During this secondment, I successfully passed my IEng interview through the Chartered Institution of Water and Environmental Management (CIWEM). Following a short secondment to Haswell Consulting Engineers I felt a need to diversify and moved into traffic engineering. I moved across to the consultancy side of Aspen, Aspen Burrow Crocker, in 2000, initially to help them with drafting work while I learnt about transport planning. After two years I returned to Rugby Borough Council to look after land drainage and highways. During this time I had started studying, via distance learning, at Nottingham Trent University to gain knowledge in highways and traffic engineering. Although I halted my studies in 2004 this, coupled with my IEng status, secured me a position at Scott Wilson as a project engineer, where I specialised in traffic signal design and transport assessment.
I rejoined Aspen Burrow Crocker in 2004 to undertake a varied role consisting of transport planning and drainage design and was promoted to principal engineer two years later, working solely in transport. Since then I have focused my career on transport planning.
In 2011 I joined my current company, Rodgers Leask, and have built up a team of four to provide transport planning and traffic engineering consultancy services. In the five years that we have been operating, the team has received the support of highway authorities for all the planning applications that we have provided transport input for. Over the last three years, I have juggled work with studying for an MSc in Transport Planning and Engineering at Edinburgh Napier University by distance learning and was recently informed that I have successfully completed it.
Have you worked on any unusual or high profile projects?
For my IEng submission, I discussed my design for backfilling storage tanks for a combined sewer system to prevent foul flooding. The solution I found, which involved constructing the tanks with a connection at the downstream end only and ventilation at the upstream end, formed part of a large requisition scheme for which 1.5km of 375mm sewers were built. I implemented this scheme from feasibility design to construction and the innovative tank design gave me immense satisfaction.
I have also worked on some high profile schemes in transport planning. Notable ones I can disclose include work on the M62 Managed Motorway scheme and the Victoria Gate shopping centre in Leeds. I also undertook strategic modelling for the East Midlands Gateway Rail Freight Interchange, which has just been given planning permission.
What spurred you to work towards registration as an IEng?
My colleagues during my secondment at Rugby Borough Council suggested that I work towards IEng. I wanted to maximise my career potential and this seemed a good way to do that. How did you become registered as an IEng? I had to write a project report and a career report. I didn't have a mentor but I had colleagues at Rugby who were IEng registrants themselves who discussed my progress with me. With the support of these colleagues, I produced my portfolio, achieved the required competences and applied. I attended my professional review with CIWEM and, thankfully, was successful on my first attempt.
How has professional registration as an IEng benefitted your career?
It has helped my progression tremendously. For job opportunities it has made me stand out from other candidates, but perhaps most importantly it gave me sufficient credit to be accepted into the MSc course that I successfully completed in January 2016.
What advice would you give someone considering professional registration as an IEng?
Go for it. It may not make you better than you were yesterday, but it will show that you are capable of operating in a professional manner and give confidence to colleagues and clients in your ability.
What is your employer's attitude towards professional registration?
Every employer I have worked for has always considered professional registration a really positive achievement.
Were they supportive while you were working towards professional registration as an IEng?
Yes they were. My current employer is also very supportive and encourages staff to achieve professional qualifications. Since joining this company, I have become a member of several professional bodies.
How does your employer benefit from you being professionally registered as an IEng?
My employer benefits through my increased credibility and saleability in consultancy work. It is much more tenable to 'sell' the skills of an individual who is professionally registered than someone who is not. It also means they have someone who is happy and fulfilled in their role and confident, having had their ability and competence assessed by peers.
What are your future goals?
Having recently completed my MSc I would like to progress to Chartered Engineer (CEng), and also achieve the Transport Planning Professional qualification to gain further evidence of my capability.
Ian Kirk-Ellis MSc IEng FIHE MCIHT MTPS ACIWEM
Registered: 1999 (CIWEM), 2015 (CIHT)