Professional engineering institutions (PEIs) may contextualise the reference standards to meet the needs of particular technologies or industries with which they are concerned. 
Recognised Standards are standards derived from the UK Standard for Professional Engineering Competence and Commitment (UK-SPEC), such as proprietary sector-specific or specialist standards published by the Engineering Council and standards derived from UK-SPEC by Licensees in accordance with our Guidance.
Recognised Standards may also be third-party standards evaluated as fully or partially meeting the requirements set out in UK-SPEC, for which exemptions may be given when assessing applicants for Engineering Council registration. PEIs shall document where a Recognised Standard is used and the exemptions that may be given within their registration procedures.
The position of Recognised Standards in relation to the reference Standards is set out below: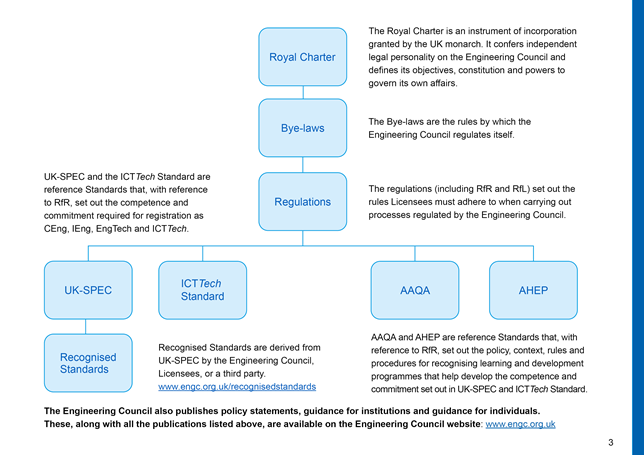 The first such Recognised Standard has been developed by the Institution of Engineering and Technology (IET).
… (Read more)
Print this page