Professional registration provides a benchmark through which the public, employers and their clients can have confidence and trust that registered engineers and technicians have met globally recognised professional standards.
To achieve registration each individual's competence and commitment is independently and thoroughly assessed by their peers.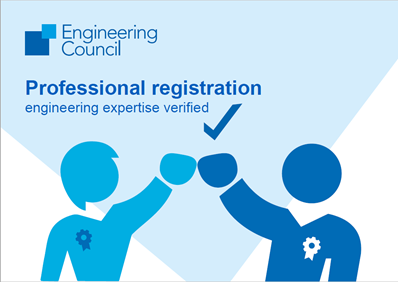 Registrants possess and maintain the knowledge, skills and commitment required to meet the engineering and technological needs of today, whilst also catering for the needs of future generations. Professional registration therefore underpins the systems and processes that ensure the current and future safeguarding of society.
There are currently over 228,000 people professionally registered as:
In order to gain these titles applicants first join a relevant professional engineering institution licensed by the Engineering Council to assess candidates.
There are also engineers and technicians on the national Register classified as Interim Registrants, having registered their intention to work towards one of the professional titles above.
Find out more about becoming professionally registered and the benefits for your career, from our 'Professional registration' leaflet.
Print this page