Agreements signed to facilitate international mobility in the UK and Netherlands
Published: 28/07/2023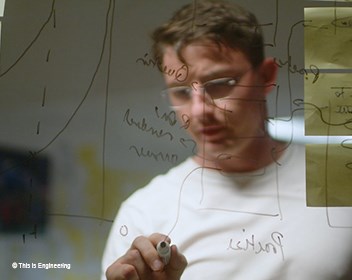 The Engineering Council is pleased to announce the formal signing of an agreement with the Royal Netherlands Society of Engineers (KIVI) which will facilitate the mobility and recognition of engineering professionals between the UK and the Netherlands.
KIVI was established 175 years ago and is the largest engineering network in the Netherlands today. Based in The Hague, with around 17,000 members, the organisation is committed to supporting its network of engineers in their professional practice, ensuring work visibility and connection with society. The competence standard (NL-SPEC) is based very closely on the Engineering Council's UK Standard for Engineering Competence and Commitment (UK-SPEC) and their processes - including a professional review interview - are similar.
Miguel Delcour, Director of KIVI, said: "We are very pleased to have been able to sign this agreement and now recognise and mutually facilitate the full potential of international operating engineers."

Engineering Council International Affairs Manager, David Clark said: "The Engineering Council's Admission Pathway Agreement with KIVI provides reassurance to UK registrants that their professional competence will be recognised in the Netherlands and ensures recognition for KIVI registrants in the UK. The aim of the Engineering Council's international activity is to facilitate the international mobility of engineering professionals and to ensure that our standards continue to be recognised internationally and the agreement with KIVI is a step forward in this direction."
The new Admission Pathway Agreements create streamlined processes for professional registration, following the model adopted in similar agreements with Engineering New Zealand, Engineers Ireland, Asociación de Ingenieros Profesionales de España (AIPE) and Agency for Qualification of Professional Engineers (AQPE) which aim to minimise any duplication of assessment. This facilitates professional engineering mobility and maintains public confidence in the quality of professional competence in both jurisdictions.
This Admission Pathway Agreement with the Netherlands is part of the Engineering Council's broader work on international mobility and professional recognition, which includes collaboration with ENGINET. ENGINET is a network of European engineering associations that employ competence-based assessment, founded in March 2020, with founder members from the UK (the Engineering Council), Spain, Italy, France, Portugal and the Netherlands. The aim of the association is to move towards mutual recognition of professional competence. ENGINET has now established a legal entity, with an address at the SNIPF headquarters in Toulouse. Its Secretariat function is based in Barcelona, with the AQPE team.

For press enquiries:
Helen Potts, Engineering Council – hpotts@engc.org.uk, 020 3206 0568
The Engineering Council holds the national Register of Engineering Technicians (EngTech), Incorporated Engineers (IEng), Chartered Engineers (CEng) and Information and Communication Technology Technicians (ICTTech). It also sets and maintains the internationally recognised standards of competence and ethics that govern the award and retention of these titles. By this means it is able to ensure that employers, government and wider society, both at home and overseas, can have confidence in the skills and commitment of registrants. For more information visit: www.engc.org.uk