Congratulations to Their Majesties King Charles III and Queen Camilla
Published: 04/05/2023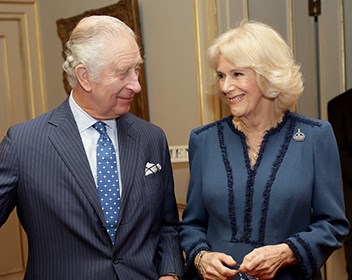 The Trustees and staff of the Engineering Council would like to congratulate His Majesty The King and Her Majesty The Queen Consort on the auspicious occasion of the Coronation.
King Charles III is well known to have a keen interest in many of the issues that concern engineering, including pursuing a strategy for Net Zero and working with sustainability in mind. More recently, His Majesty has also championed a new scheme that provides professional mentoring for refugees, a very important initiative that we have been pleased to support.
As an organisation established by Royal Charter, we look forward to his long and happy reign.
For press enquiries:
Helen Potts, Engineering Council – hpotts@engc.org.uk, 020 3206 0568
The Engineering Council holds the national Register of Engineering Technicians (EngTech), Incorporated Engineers (IEng), Chartered Engineers (CEng) and Information and Communication Technology Technicians (ICTTech). It also sets and maintains the internationally recognised standards of competence and ethics that govern the award and retention of these titles. By this means it is able to ensure that employers, government and wider society, both at home and overseas, can have confidence in the skills and commitment of registrants. For more information visit: www.engc.org.uk