New data shows the vital contribution engineering makes to the UK
Published: 01/11/2022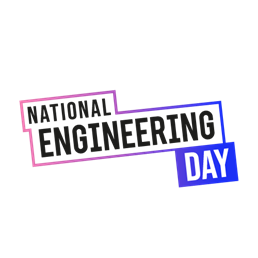 Today, 2 November 2022, National Engineering Day, a new head count of the UK's engineering profession reveals there are over 8.1 million people employed in engineering jobs across the UK. That's just over a quarter (26%) of the adult working population.
The map, produced for the Royal Academy of Engineering (RAEng) by Metro Dynamics as part of a more in-depth assessment due to be published later this year, provides a snapshot of the vital contribution engineering makes to the economy at national and regional levels. According to the data, there are 729,000 engineering businesses across the whole of the UK, representing 13% of all UK businesses.
Over the next 30 years the demand for engineers is expected to grow significantly as a result of increasingly complex and urgent global challenges and rapid technological developments. Achieving net zero by 2050 and a 78% reduction in carbon emissions by 2035; the need to develop future pandemic preparedness as well as find solutions to ease energy and food crises, and the drive to fulfil the technical requirements a rapidly growing digital tech industry is creating, are just some of the factors intensifying the race to recruit more engineers.
In response, the Royal Academy of Engineering, through its This Is Engineering campaign, has been actively encouraging more young people to choose engineering as a career. Since its launch in 2018, the campaign's short pacy films featuring a diverse range of young engineers and engineering roles, have prompted more than one million young people to consider engineering as a career. National Engineering Day is part of that campaign.
Dr Hayaatun Sillem CBE, Chief Executive Officer of the Royal Academy of Engineering, comments: "Last year, TechUK estimated that by 2025, just three years from now, there would be three million new UK technology jobs, and EngineeringUK's Net Zero Workforce report published earlier this year found that 90,000 new jobs are expected to be created in wind power alone by 2030. Recruiting a new generation of engineers has never been so critical.
"Research tells us that the younger generation is looking for careers that positively impact other people's lives but is labouring under misperceptions of engineering as mechanical, too technical, and dull. Our map shows how important engineering is economically, but we also have engineers to thank for making our world better, whether that's through a device that helps deaf people feel music, bioplastics, or clean energy. National Engineering Day gives us focal point around which to rally the engineering profession, to show the next generation a different image of who engineers are and what they do. The future of our profession and our capability as a society in changing our world for the better depends on it."
To see how engineering is improving lives and meet the engineers making lives better, visit This is Engineering, @thisisengineering on Instagram, @ThisIsEng on Twitter and the Engineering Council's social media channels.