Registrants recognised in the IOM3 Awards
Published: 10/06/2021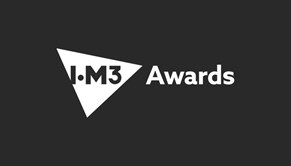 The Engineering Council would like to congratulate the registrants recognised in the 2021 Institute of Materials, Minerals and Mining (IOM3) Awards:
Medal for Excellence
Awarded to Robin Hickson CEng CSci FIMMM, Principal Robin J Hickson LLC
Dowding Medal & Prize
Awarded to Joseph Lee CEng MIMMM
Frank Fitzgerald Medal & Travel Grant
Awarded to Dr Nathan Cooze CEng CSci MIMMM
Futers Gold Medal 
Awarded to Prof Samuel Kingman CEng FIMMM
Grunfeld Memorial Award & Medal
Awarded to Dr Edward J Pickering CEng CSci MIMMM
Harvey Flower Titanium Prize 2020 (retrospective)
Awarded to Dr Thomas B (Ben) Britton CEng CSci FIMMM
Institute's Technician Medal
Awarded to Bernard Donnachie IEng FIMMM
Ivor Jenkins Medal
Awarded to Roger Lawcock CEng FIMMM
John Hunt Medal
Awarded to Prof Peter Lee FREng CEng CSci FIMMM
Leslie Holliday Prize
Awarded to Dr Faye Smith CEng FIMMM
Outstanding Contribution Awards
Awarded to Mr George Lee CEng FIMMM
Rosenhain Medal & Prize
Awarded to Dr Robert Lianqi Zhao Hoye CEng CSci FIMMM
T B Marsden Professional Medal
Awarded to Mr Melvyn G Warrender CEng FIMMM
Tom Colclough Medal & Prize
Awarded to Mr Matt Green CEng MIMMM
The IOM3 Awards raise awareness of engineering, scientific excellence and industry best practice. 
Dating back to 1874, these are prestigious accolades that celebrate individuals and organisations who have made exceptional advancements to the profession in the field of materials, minerals, and mining. This year's award winners have been acknowledged for personal achievement, published work and outstanding contributions.
Neil Glover CEng FIMMM, President of IOM3, said: "Once again this year's awards recognise outstanding contribution and achievement across the full range of IOM3 interests and membership. 2021 winners have all demonstrated exceptional commitment and excellence in their fields and showcase the breadth of relevance of materials, minerals, and mining in today's world. I send my sincere congratulations to all the winners and look forward to the presentation event, which is always a highlight of our annual calendar."
You can view the full list of winners on the IOM3 website.
For press enquiries:

Kate Webster, Engineering Council – kwebster@engc.org.uk, 020 3206 0567

Notes for editors:

The Engineering Council holds the national Register of Engineering Technicians (EngTech), Incorporated Engineers (IEng), Chartered Engineers (CEng) and Information and Communication Technology Technicians (ICTTech). It also sets and maintains the internationally recognised standards of competence and ethics that govern the award and retention of these titles. By this means it is able to ensure that employers, government and wider society, both at home and overseas, can have confidence in the skills and commitment of registrants. For more information visit: www.engc.org.uk