Registrant recognised with Baroness Platt of Writtle Award
Published: 06/05/2021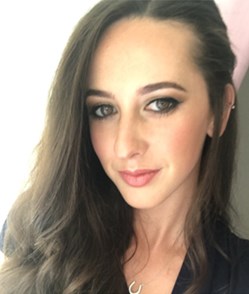 The Engineering Council would like to congratulate registrant Claire Herbison IEng MIMechE on winning the 2020 Baroness Platt of Writtle Award. This annual award recognises one exceptional Incorporated Engineer (IEng) who has achieved professional registration in the previous calendar year.

Incorporated Engineers maintain and manage applications of current and developing technology, and may undertake engineering design, development, manufacture, construction and operation.

2020 winner Claire Herbison studied Aeronautical Engineering at the University of Glasgow, graduating in 2013. She joined Babcock International Group, based at Her Majesty's Naval Base Clyde, initially as a Graduate Engineer before becoming a Nuclear Facilities Engineer in 2014. Claire was responsible for providing professional engineering support within the Nuclear Operations directorate, driving continuous improvement initiatives, ensuring continued compliance with site safety and managing utility assets throughout their lifecycle.

Claire was promoted to Utilities Engineering and Maintenance Manager in November 2019, after she successfully implemented a number of maintenance improvements that resulted in improved asset availability and substantial savings. In her current role she is responsible for maintenance and defects while managing both the mechanical team and the electrical team.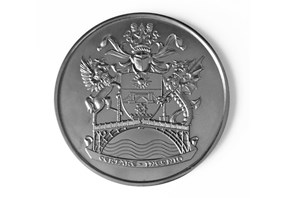 The Institution of Mechanical Engineers (IMechE) nominated Claire for the award. The award judges praised her in-depth knowledge and focus, as well as her enthusiasm and her natural engineering intuition for problem solving. She particularly impressed the judges with her leadership style, managing to create change in a change-averse environment by keeping all parties involved, informed, asking for help when needed, and managing knowledge rather than attempting to solve all issues single-handed. Claire is also passionate about inspiring future generations of engineers, and has supported many Science, Technology, Engineering and Maths (STEM) events, including Primary Engineer, Imagineering and various university and school careers events.

As the winner of the Baroness Platt of Writtle Award, Claire received an engraved medal, a certificate and a cash prize of £1,000.

The award is named after Baroness Platt of Writtle CBE FREng, in recognition of her work in support of the engineering profession in general and Incorporated Engineers in particular. The award is made by the Charitable Trust Fund of the Worshipful Company of Engineers, a Livery Company of the City of London, through their trust fund The Engineers Trust, in conjunction with The Dulverton Trust and the Engineering Council. Nominations can be made by all professional engineering institutions licensed by the Engineering Council.

For more information please see the Baroness Platt of Writtle Award page on the Engineers Trust website.
For press enquiries:

Kate Webster, Engineering Council – kwebster@engc.org.uk, 020 3206 0567

Notes for editors:

The Engineering Council holds the national Register of Engineering Technicians (EngTech), Incorporated Engineers (IEng), Chartered Engineers (CEng) and Information and Communication Technology Technicians (ICTTech). It also sets and maintains the internationally recognised standards of competence and ethics that govern the award and retention of these titles. By this means it is able to ensure that employers, government and wider society, both at home and overseas, can have confidence in the skills and commitment of registrants. For more information visit: www.engc.org.uk