Society of Environmental Engineers to close – registration options for members
Published: 26/09/2019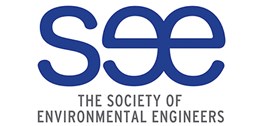 In May 2019, correspondence was sent to Licensed Members of the Engineering Council to confirm that the Society of Environmental Engineers (SEE) licence was due to expire on the 31 July 2019. Since then, we received an email on 13th September from the SEE CEO, Professor Ray Clark confirming their current intention to close. Although the exact date has not been provided, we understand it is most likely to be by the end of the year.
The Engineering Council has written to all SEE registrants advising them of the next steps with regards to continuing their registration, in particular the requirement to seek registration with another Licensed Member within 12 months, i.e. by 31 July 2020, as in line with our Regulations. The Engineering Council has also written to all those Professional Affiliates who held Registration Agreements with the SEE to provide details on setting up new agreements where required.
This action could of course result in SEE registrants contacting a licensed institution for details on how to continue their registration. In such cases, if the registrant is already a member of an Institution, they will follow their current procedures for transferring registrations. Alternatively, if the registrant is not a member of an Institution, the individual would need to join as a new member, at the appropriate grade of membership.
Should you have any questions regarding SEE and the registration process, please contact our Registration Department at registration@engc.org.uk
For press enquiries:
Kate Webster, Engineering Council – kwebster@engc.org.uk, 020 3206 0567
Notes for editors:
The Engineering Council holds the national Register of Engineering Technicians (EngTech), Incorporated Engineers (IEng), Chartered Engineers (CEng) and Information and Communication Technology Technicians (ICTTech). It also sets and maintains the internationally recognised standards of competence and ethics that govern the award and retention of these titles. By this means it is able to ensure that employers, government and wider society, both at home and overseas, can have confidence in the skills and commitment of registrants. For more information visit: www.engc.org.uk