Registrants win at IET Achievement Awards
Published: 29/10/2019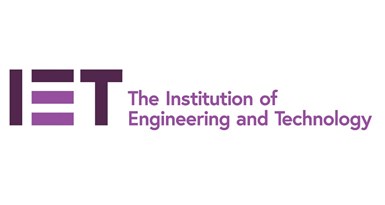 The Engineering Council would like to congratulate all finalists and winners, including registrants, of the IET Achievement Awards. The awards are run by the Institution of Engineering and Technology (IET) to recognise achievement and excellence across a range of disciplines and career stages. The ceremony was held on 24 October at IET London, Savoy Place.
Registrants among the winners and finalists include:
Marcus Burton CEng MIET, winner of the Mensforth Manufacturing Gold Medal, recognising an individual's outstanding contribution to the advancement of manufacturing engineering or manufacturing management. This award is the IET's highest honour in this field. Marcus Burton is Managing Director of machine tool builder Mazak and as President of the Board of the Manufacturing Technologies Association (MTA), ensures that the manufacturing industry is heard and its needs are understood at all levels in government. Marcus also served on the Made Smarter Review which examined the potential of digitalisation in UK manufacturing.
Paul Meenan CEng FIET FCMI MIAM MILP PCQI, winner of the IET Volunteer Medal in recognition of his contribution to IET. Paul is a Volunteer Professional Registration Advisor, a Continuing Professional Development (CPD) Reviewer, an Engineering Technician (EngTech) Assessor and a Professional Registration Interviewer. In these roles he travels extensively, promoting the professional registration of electricians and electrical technicians in safety-critical roles.
Both finalists for the IET Volunteer Award were also registrants with strong track records within the global engineering community. Virginia Hodge CEng FIET was recognised for her leadership of the IET Volunteer Support Working Party and Colin Morwood OAM BE CEng FIEAust FIET was recognised for his outstanding dedication to the IET Queensland Local Network Committee.
In addition, registrant Chief Technician (Chf Tech) Mark McDonald EngTech was a finalist for the 2019 Armed Forces Technician Award. Mark is an RAF Mechanical Aircraft Technician and a subject matter expert on Typhoon combat aircraft.
Please see the full announcement from IET for further details. 
For press enquiries:
Kate Webster, Engineering Council – kwebster@engc.org.uk, 020 3206 0567
Notes for editors:
The Engineering Council holds the national Register of Engineering Technicians (EngTech), Incorporated Engineers (IEng), Chartered Engineers (CEng) and Information and Communication Technology Technicians (ICTTech). It also sets and maintains the internationally recognised standards of competence and ethics that govern the award and retention of these titles. By this means it is able to ensure that employers, government and wider society, both at home and overseas, can have confidence in the skills and commitment of registrants. For more information visit: www.engc.org.uk