Academy welcomes leading UK and international engineers as new Fellows
Published: 30/09/2019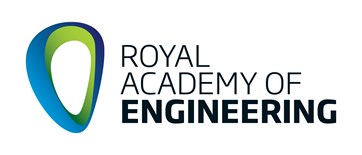 The Engineering Council is pleased to see that over three quarters of new Fellows are registrants and would like to congratulate them on this significant achievement.
Fifty-four leading engineers from the UK and around the world have been elected as Fellows of the Royal Academy of Engineering in recognition of their outstanding and continuing contributions to the profession.
Five-time Formula One World Champion Lewis Hamilton has also been admitted to the Academy as an Honorary Fellow in recognition of his role in inspiring interest in engineering, especially among young people.  
All the new Fellows will be formally admitted to the Academy at its AGM in London on Monday 30 September, and they will add their expertise to the Fellowship of nearly 1,600 eminent engineers from both industry and academia.
Professor Dame Ann Dowling OM DBE FREng FRS, President of the Royal Academy of Engineering, says: "Our Fellows are at the heart of all Academy activities and I am delighted to welcome these highly successful, creative and inspiring engineering leaders to the Fellowship. There has never been a more important time for the Academy to advance and promote excellence in engineering so that the engineering profession can continue to contribute to societal wellbeing and economic growth."
The complete list of new Fellows for 2019 is as follows:
Fellows
Dr Ian Barkshire FREng Chief Executive, Oxford Instruments plc
Professor Martin Blunt FREng Professor of Petroleum Engineering, Imperial College London
Professor Peter Childs FREng Head of the Dyson School of Design Engineering, Imperial College London
Professor Alan Cocks FREng Statutory Professor of Materials Engineering, University of Oxford
Professor Byron Cook FREng Director of Automated Reasoning, Amazon Web Services (AWS); Professor of Computer Science, University College London
Professor Jonathan Cooper FREng Airbus Sir George White Chair of Aerospace Engineering, University of Bristol
Professor Constantin Coussios FREng Director of the Institute of Biomedical Engineering, University of Oxford; Co-founder, OrganOx
Shirin Dehghan FREng Operating Partner, Frog Capital; Chair, Opensignal
Philip Dunford FREng Consultant Aerospace Engineer, Piasecki Aircraft Corporation
Professor Bridget Eickhoff FREng Principal Infrastructure Engineer, Rail Safety and Standards Board
John Eldridge FREng Consulting Engineer, URENCO
Professor Brian Ellison FREng STFC Senior Fellow and Head of the Millimetre-Wave Technology and Chilbolton Radio Group, STFC RAL Space
Mark Fletcher FREng Global Water Business Leader, Arup
Dr Luisa Freitas dos Santos FREng VP Global Clinical Supply Chain (R&D), GSK
Professor Alice Gast FREng President, Imperial College London
Professor Harald Haas FREng FRSE Professor of Mobile Communications, University of Edinburgh
Christopher Hamlin FREng Director, Operational Certainty Consulting, Emerson Automation Solutions
Gareth Hankins FREng Director and Executive Board member, Renishaw plc
Professor Kelvin Higgins FREng Senior Partner, Geotechnical Consulting Group LLP
Professor Adrian Hilton FREng Director of the Centre for Vision, Speech and Signal Processing, University of Surrey
Dr Gareth Hinds FREng Fellow, National Physical Laboratory
Graham Hughes FREng Head of Product Assurance, AWE
Professor Peter Ireland FREng Donald Schultz Professor of Turbomachinery, University of Oxford
Professor Simon Iwnicki FREng Professor of Railway Engineering and Director of the Institute for Railway Research, University of Huddersfield
Professor Jian Kang FREng Professor of Acoustics, University College London
Professor Rebecca Lingwood FREng Provost and Professor of Fluid Dynamics, Brunel University London
Professor Andrew Long FREng Provost and Deputy Vice-Chancellor, University of Nottingham
David Lovett FREng Managing Director, Perceptive Engineering Ltd
Professor G Q Max Lu DL FREng President and Vice-Chancellor, University of Surrey
Professor Graham Machin FREng Fellow, National Physical Laboratory
Dr Catherine McClay FREng Head of Future Markets, National Grid Electricity System Operator
Professor Vladimir Nikora FREng Professor and Sixth Century Chair in Environmental Fluid Mechanics, University of Aberdeen
Richard Oldfield FREng Chief Executive, National Composites Centre
Tony O'Neill FREng Group Technical Director, Anglo American
Professor Máire O'Neill FREng, Professor of Information Security, Queen's University Belfast
Professor Maja Pantic FREng Research Director, Samsung Artificial Intelligence Research Centre
Professor Stuart Parkin FREng FRS, Director, Max Planck Institute of Microstructure Physics
Dr Fiona Rayment OBE FREng Executive Director, NIRO, National Nuclear Laboratory
Professor Kevin Roberts FREng Brotherton Professor of Chemical Engineering, University of Leeds
Leigh-Ann Russell FREng Head of Procurement and Supply Change Management, BP
Ronald Scott FREng Director, Metaltech Ltd
Dr Mark Selby FREng Chief Technology Officer, Ceres Power Ltd
Professor Dimitra Simeonidou FREng Chair Professor of High Performance Networks, University of Bristol 
Rachel Skinner FREng Executive Director and UK Head of Transport, WSP
Philip Smith CBE FREng Chairman, IQE PLC
Lila Tachtsi FREng Asset Management Director, Highways England
Professor Philip Torr FREng RAEng/FiveAI Research Chair in Computer Vision, University of Oxford
William Tunstall-Pedoe FREng Angel investor, Cambridge Angels; Advisor, Ada Health
Professor Dracos Vassalos FREng Professor of Maritime Safety, University of Strathclyde and Chairman of Maritime Safety Innovations Ltd
Professor Wen Wang FREng Professor of Biomedical Engineering, Vice-Principal and Executive Dean for Science and Engineering, Queen Mary University of London
International Fellows
Professor Shuji Nakamura FREng Professor of Materials and Electrical & Computer Engineering and The Cree Distinguished Professor in Solid State Lighting & Displays, University of California, Santa Barbara (UCSB)
Professor Jeom Kee Paik FREng Professor of Safety Design and Engineering at Naval Architecture & Ocean Engineering Department, Pusan National University; Distinguished Professor of Marine Technology, University College London
Professor Chai Keong Toh FREng Expert Consultant, Gerson Lehrman Group
Professor Jian-Ping Wu FREng Professor & Head of the Department of Computer Science, Tsinghua University
Honorary Fellow
Lewis Hamilton HonFREng Five-time Formula One World Champion, Mercedes-AMG Petronas Motorsport
Profiles of all newly elected Fellows are available on the Royal Academy of Engineering's website
For press enquiries:
Kate Webster, Engineering Council – kwebster@engc.org.uk, 020 3206 0567
Jane Sutton, Royal Academy of Engineering - jane.sutton@raeng.org.uk, 020 7766 0736
Notes for editors:
The Engineering Council holds the national Register of Engineering Technicians (EngTech), Incorporated Engineers (IEng), Chartered Engineers (CEng) and Information and Communication Technology Technicians (ICTTech). It also sets and maintains the internationally recognised standards of competence and ethics that govern the award and retention of these titles. By this means it is able to ensure that employers, government and wider society, both at home and overseas, can have confidence in the skills and commitment of registrants. For more information visit: www.engc.org.uk