Young Woman Engineer of the Year Award recognises talent
Published: 12/03/2021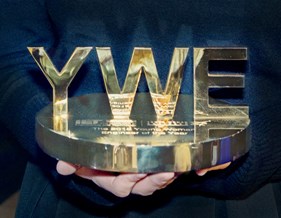 Nominations are now open for the Institution of Engineering and Technology (IET) Young Woman Engineer (YWE) awards 2021.

These high-profile awards recognise exceptional engineering talent from women working in the UK aged between 18 – 35 years old. Finalists and winners participate in high profile events, increasing their professional networks while showcasing a greater diversity of role models across the breadth of UK engineering.

There are four different award categories:
Young Woman Engineer of the Year
Mary George Memorial Prize for Apprentices
Women's Engineering Society (WES) Prize
Gender Diversity Ambassador Award


It is not necessary to be a member of the IET to enter the IET YWE awards, and all applications may be considered for any of the four awards if they meet the criteria. Nominations take place via the IET's secure platform which can be accessed here, and applications are open until July 2021.

The IET held its 2020 YWE awards ceremony virtually at an event on 4 March 2021. The ceremony recognised six exceptional engineers:  

Ella Podmore won the Young Woman Engineer of the Year Award. Ella is a Materials Engineer for luxury British supercar maker McLaren Automotive, and is responsible for all the material investigations in the business across all development phases of the company's supercars. As the leading STEM ambassador for McLaren, Ella helped launch the recent competition McLaren Automotive ran with BBC Blue Peter, asking children to design their 'supercar of the future'.

Ella said: "I am absolutely honoured to have been chosen by the IET and the judges to be this year's winner. Those who know and work with me recognise how passionate I am about my science and being able to talk about that and the amazing supercars I get to work on at McLaren. I want to encourage the next generation of engineers and scientists to push the boundaries of what's possible."

Denize Ivy Pilarita won the Mary George Memorial Prize for Apprentices. Denize is an Apprentice Non-Destructive Examination Engineering Technician at BAE Systems Submarines, where she is responsible for ensuring the structural integrity of submarines. As a passionate STEM ambassador, Denize supports many educational events, and actively promotes the endless possibilities within STEM to young girls.

Shrouk El-Attar won the Women's Engineering Society (WES) Prize. Shrouk is an Electronic Engineer at Elvie, where they engineer smart tech that improves the lives of cis women and trans men, whilst breaking down barriers and smashing taboos. Shrouk has been a STEM Ambassador since 2011, teaching children about engineering solutions and most recently heading up a project teaching Maths to children of refugees.

Pam Wilson won the second ever Gender Diversity Ambassador Award, in recognition of her work towards achieving gender equality within the engineering industry. Pam promotes STEM whenever she can and actively mentors within her own company and externally.

Congratulations also to the YWE finalists:


Registrant Neera Kukadia CEng MIMechE, a Project Engineer at Transport for London (TfL) who is currently managing works on the Elephant & Castle Station Capacity Upgrade Project
Dr Melanie Jimenez, a Royal Academy of Engineering Research Fellow at the James Watt School of Engineering, University of Glasgow
Bethany Probert, a Junior Software Engineer at Altran UK, working in the High Integrity Software Centre.

Find out more about the awards' history and the different categories at: youngwomenengineer.theiet.org