YouGov poll finds digital support lacking
Published: 03/12/2020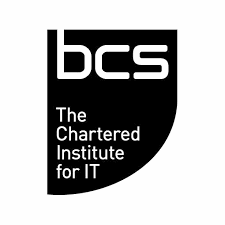 A poll by BCS, The Chartered Institute for IT, found that 83% of adults have not received any support to improve their tech skills in the past six months. This is despite increased reliance on digital skills because of the pandemic, with people working from home and socialising remotely, using platforms such as Skype or Zoom.

Of those surveyed who had been offered help with their digital skills, the majority (57%) said this had been from employers. 28% had been helped by family and friends, while 13% had been offered help from organisations such as training providers or government.

Over 2,000 people were polled by YouGov, on behalf of BCS. Of the adults surveyed, 31% said they were not confident with basic data management using an Excel spreadsheet, but 62% said they were not concerned about the impact of their level of tech training affecting their own career prospects. A large majority of respondents, 89%, agreed that digital skills were important to the UK's economic prosperity long-term. The survey was carried out to inform BCS's Festival of Digital Skills.

Rebecca George OBE, President of BCS, The Chartered Institute for IT said: "The digital divide is a modern measure of inequality. Over 9m people in the UK lack basic tech skills[1] which are key to levelling up social inequality and to turbo-charging the workplace post-Covid.

"So to learn that the vast majority of people don't recall an offer to improve their abilities in using basic software is concerning. We want to help government and industry ensure that every adult and child has the right level of digital education or training for them to succeed.

"That means promoting opportunities to take a really broad range of digital qualifications - from the school curriculum to professional training in the workplace."

BCS is one of the professional engineering institutions licensed by the Engineering Council to assess candidates for professional registration and monitor the conduct and Continuing Professional Development (CPD) of those registrants.  




[1] Lloyds Consumer Digital Index 2020