World-changing healthcare and lifestyle innovations announced as MacRobert Award finalists
Published: 09/06/2021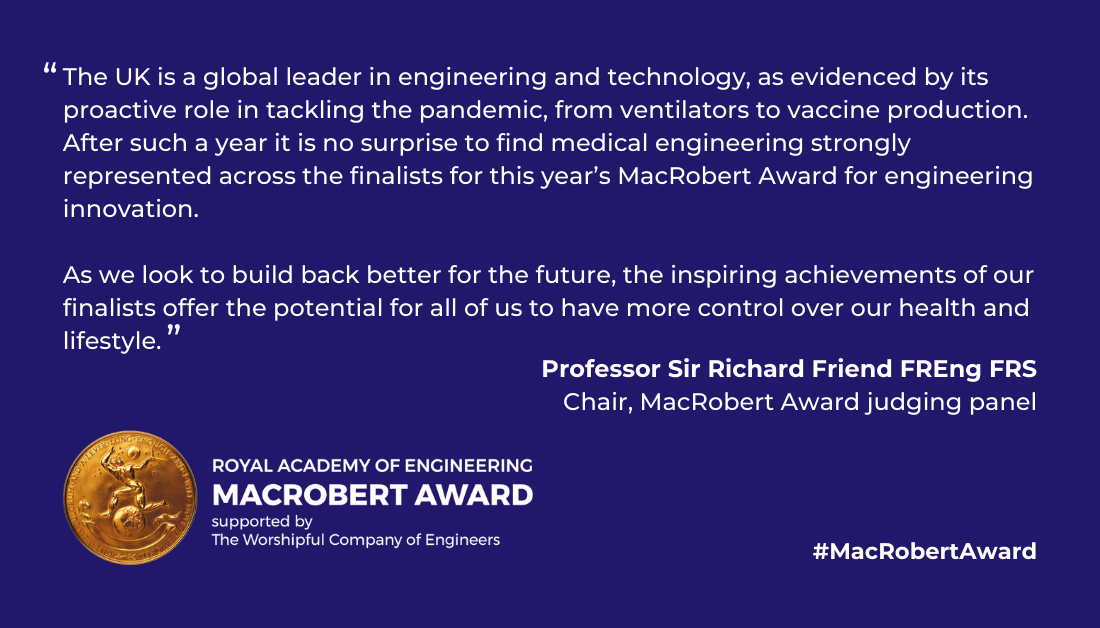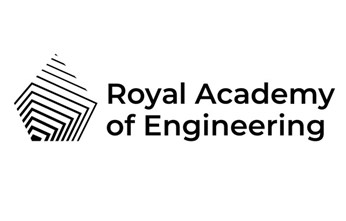 The Royal Academy of Engineering (RAEng) has today announced the finalists for the 2021 MacRobert Award, the most prestigious prize for UK engineering innovation.
This year's three finalists are pioneering engineering innovations developed in the UK, with the potential to deliver significant healthcare and lifestyle benefits.
From more accurate cancer treatment and personalised medicine to new smart labels in pharmaceuticals and nutrition, each of these ground-breaking developments reflect the UK's global leadership in engineering innovation and promise to unlock widespread societal and environmental benefits.
The MacRobert Award is run by the RAEng and since 1969 has recognised engineering achievements that demonstrate outstanding innovation, tangible societal benefit and proven commercial success.
This year's three finalists are:
Creo Medical for its healthcare innovation in developing advanced miniaturised surgical tools that uniquely integrate radio frequency and high frequency microwave energy for highly targeted, minimally invasive endoscopic surgery, dramatically improving patient outcomes for cancer care, while minimising the need for traditional surgical interventions, moving treatment out of the operating room. The tools promise to transform clinical outcomes for patients, reducing recovery times and avoiding the risks of open surgery. The new technology enables cost savings of up to £10,000 per procedure in NHS Hospitals, a 50% saving on traditional surgery.
DnaNudge for its pioneering genetic testing technology that enables consumers to shop more healthily – nudged by their DNA plus lifestyle. Following a simple cheek swab, DnaNudge's NudgeBox analyser maps the user's genetic profile to key nutrition-related health traits such as obesity, diabetes, hypertension and cholesterol. Customers can then use their wearable DnaBand and mobile app to scan products while they shop and be guided by their DNA towards healthier choices. The technology has been rapidly adapted into a gold-standard, 90-minute lab-free RT-PCR test for COVID-19 and is now in use in NHS hospitals, care homes, and supporting the return of the arts sector.
PragmatIC Semiconductor for its electronic engineering innovation that takes the silicon out of silicon chips, resulting in ultra-low-cost thin and flexible integrated circuits. These can be inexpensively embedded in everyday objects from food and drink packaging to medical consumables, a crucial step in achieving the Internet of Things and addressing a range of application sectors including the circular economy and digital healthcare. The technology reduces manufacturing cycle time from months to less than a day, allowing agile "just in time" production of microchips, avoiding the risks and waste of global supply chains. In addition, traditional silicon chip fabrication methods have enormous carbon and water footprints, while the PragmatIC approach reduces this by more than 100-fold.

Each finalist team reflects the vital importance of engineering in our nation's drive for a healthier and more sustainable society. They represent the pinnacle of UK engineering and the new frontiers of technology across fields as diverse as medical technology and the Internet of Things.
The winner of this year's MacRobert Award will be announced in July. The winning team will receive the signature MacRobert Award gold medal and a £50,000 cash prize.
For more information, including past winners and details of the judging panel, please see the RAEng announcement.