Vocational T Level qualifications roll out further
Published: 28/05/2021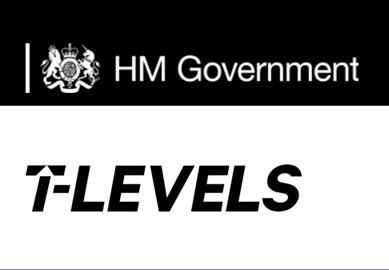 A new kind of vocational qualification is rolling out further across England from September 2021. T Levels are two year courses, for students aged 16-19, which have been developed in collaboration with businesses. T Levels follow on from GCSEs, are equivalent to three A Levels, and represent the biggest reform to vocational training in a generation.

Students will experience a mixture of around 80% classroom learning and 20% 'on-the-job' learning with an industry placement. Practical industry placements last a minimum of 315 hours (around 45 days).

T Levels are designed to develop new talent and ensure students have the right skills to meet the needs of employers and industry.  Over 220 employers have worked with government to support the development of T Level courses, including household names like GlaxoSmithKline and Skanska.

The first three T Level courses began in September 2020, with students studying: Design, Surveying and Planning for Construction; Digital Production, Design and Development; and Education and Childcare.

From this September, students will also be able to take T Levels in:
Building Services Engineering for Construction
Digital Business Services
Digital Support Services
Health
Healthcare Science
Onsite Construction
Science

Further T Level courses will become available in September 2022 and 2023, offering qualifications in topics ranging from Legal Services to Hair, Beauty and Aesthetics. Future T Levels which may be of special interest for those working in engineering include:  
Agriculture, Land Management and Production
Craft and Design
Design and Development for Engineering and Manufacturing
Engineering, Manufacturing, Processing and Control
Maintenance, Installation and Repair for Engineering and Manufacturing
Media, Broadcast and Production


The T Level courses have been designed to meet the needs of industry in 11 skill areas including Construction, Creative and Design, Digital and IT, and Engineering and Manufacturing. Over 2,000 employers are already working with local colleges and schools to offer industry placements. To find out more visit the T Levels website.