UK Government announces £5 billion building safety agreement
Published: 20/04/2022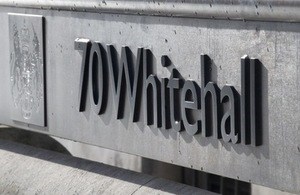 The UK government has announced a wide-ranging construction industry agreement, with industry contributing £5 billion to address the building safety scandal. Over 35 developers, accounting for half of new homes, have already signed up.

The Building Safety Bill was drafted in response to the Grenfell Fire. New proposed laws, announced in February (clause 57 of the bill) will ensure leaseholders are protected from the costs of addressing historical safety issues such as replacing unsafe cladding and insulation.  The latest deal establishes that it will be industry – not leaseholders – who will foot the costs.

MP and Levelling Up Secretary Michael Gove has agreed a solution with the housing industry that will see developers commit a minimum of £2 billion to fix their own buildings. Industry will also pay up to a further £3 billion through an expansion to the Building Safety Levy.

The new government scheme will also see industry pay to fix buildings where those responsible cannot be identified or forced to in law. The scheme will be funded through an extension to the Building Safety Levy that will be chargeable on all new residential buildings in England. This is expected to raise up to an additional estimated £3 billion from developers over ten years, ensuring that no leaseholder in medium-rise buildings faces high bills, even in cases where the developer cannot be traced.

Under the new agreement, which will become legally enforceable, over 35 of the UK's biggest homebuilders have pledged to fix all buildings of 11 metres or taller, that they have played a role in developing in the last 30 years.

The pledge, published by the UK government, commits developers who have signed up to legally binding contracts, and to implement their promises as soon as possible.

The detailed agreement confirms that developers will:
act as quickly as possible to fix buildings
implement new proportionate guidance on building safety
regularly report to leaseholders and government on their progress
respect an independent dispute resolution process established by government; and
refund money already received from the taxpayer to fix their buildings.

The government is introducing new powers that could be enforced on a developer should they breach the agreement, as well as on any remaining companies who fail to sign up. These new powers would allow the Secretary of State to block those who refuse to sign from building and selling new homes.

More information on how government plans to enforce the agreement in law will be released in due course. For more information see the government website.