TfL and the Royal Academy of Engineering release a new Tube map design in honour of achievements of engineers worldwide
Published: 08/11/2023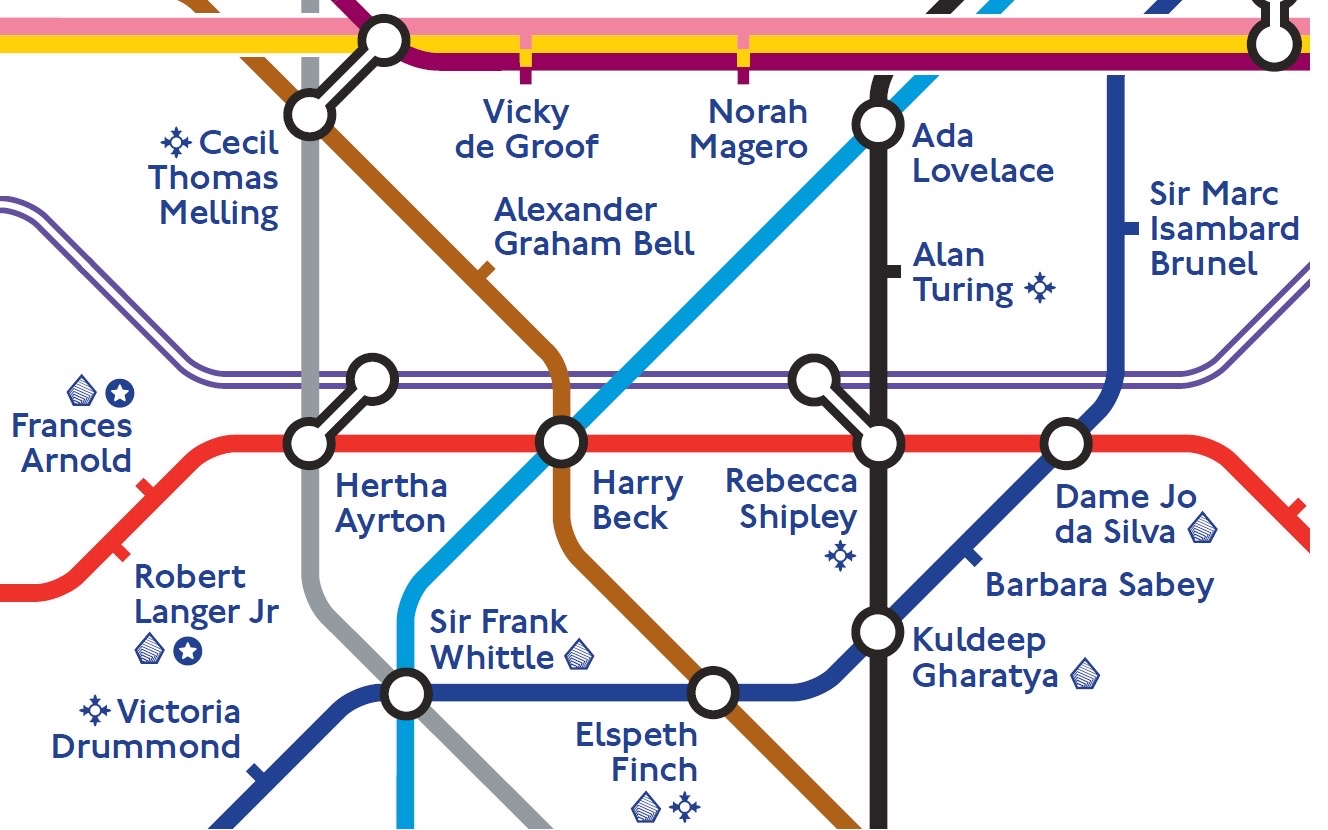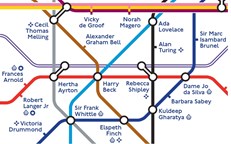 Paying homage to the world's greatest engineers, Transport for London (TfL), the Royal Academy of Engineering (RAEng) and the London Transport Museum have joined forces to create a reimagined version of London's iconic tube map.
Coinciding with National Engineering Day 2023 (1 November), the new Engineering Icons Tube map features all 274 Tube and Elizabeth line stops named after a combination of historic and current engineers. The alternative map has been produced to recognise the achievements and contributions of engineers from around the world and to encourage and inspire people of all backgrounds to consider engineering as a career.
Professionals from fields ranging from transport to health have been chosen to mark the occasion, with some notable names including Oxford Circus becoming Harry Beck, the creator of the original Underground map, Uxbridge named after Dr Gladys West, known for her work which contributed to the Global Positioning System, and Ealing Common renamed after Isambard Kingdom Brunel, the nineteenth century civil engineer who was responsible for designing and constructing the Thames Tunnel in London, among other transport projects.
Deputy Mayor for Transport, Seb Dance, said: "Engineers played a crucial role in recent major transport projects like the Elizabeth line and the Northern Line Extension, and throughout history have helped shape the capital into the world-leading city it is today.
"I'm delighted TfL has joined forces with the Royal Academy of Engineering to launch this new Tube map celebrating the achievements and contributions of engineers, some well-known and others we should know more about.
"I hope this initiative inspires Londoners from all walks of life to consider engineering as a career, helping us to continue building a better, more prosperous London for everyone".
Andy Lord, London's transport commissioner, an engineer himself, said: "From the pioneering days of the first steam train to the cutting-edge technology of the new Elizabeth line in London, engineering has played a vital role in shaping transport in London and across the country.
"With the re-design of the map, which was an idea inspired by our former head of engineering, Kuldeep Gharatya who shares my passion for improving diversity and inclusion across the industry, we hope that we can encourage people from all backgrounds to consider engineering as a rewarding career. Together, we can pave the way for the UK to lead in engineering".
Dr Hayaatun Sillem CBE, RAEng CEO, said: "So much of London and the daily lives of Londoners has been designed, created and improved by engineers, and today it remains a hub of engineering innovation, from next generation transport to the development of AI tools to improve cancer diagnosis".
The new Engineering Icons Tube map is available to view here.