New regulations published under the Building Safety Act
Published: 23/08/2023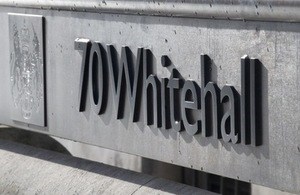 The Government has recently published five new regulations as part of the Building Safety Act 2022. These are:

• The Building Regulations etc. (Amendment) (England) Regulations 2023,   
• The Building Regulations (Higher-Risk Building Procedures) (England) 2023   
• The Building (Approved Inspectors etc. And Review of Decisions) (England) Regulations 2023   
• The Higher-Risk Buildings (Management of Safety Risks etc) (England) Regulations 2023  
• The Building Safety Act 2022 (Consequential Amendments etc.) Regulations 2023   
These regulations deliver recommendations of Dame Judith Hackitt in her report Building A Safer Future. They cover the technical detail underpinning the new regime for the design and construction of higher-risk buildings (HRBs), and further changes to the building regulations for all buildings and details of the new in-occupation safety regime for HRBs. 
The regulations will reform building design, construction and management to ensure the safety of residents, including a bespoke approach to building control for blocks of flats, hospitals and care homes of 18m or more or above seven storeys. They extend to the new in-occupation regime where duty holders must demonstrate compliance in managing building safety risks relating to fire and structural collapse.
For more information, please visit the GOV.UK website.