National Apprenticeship Week 2020
Published: 30/01/2020
An opportunity to celebrate the diversity and value that apprenticeships bring to employers, apprentices and communities, National Apprenticeship Week runs from 3-9 February. Throughout the week, the Engineering Council will be featuring case studies from professionally registered engineers and technicians who are former apprentices.
Apprenticeships combine study and on-the-job learning, enabling you to gain job-specific skills and earn while you study. Although traditionally apprentices may have been thought of as young people leaving school, apprenticeships are now available from level 2 (equivalent to GCSE) to levels 6 and 7 (equivalent to a Bachelors or Masters degree). Degree apprenticeships combine academic and vocational programmes, allowing apprentices to complete them with both a degree and several years' experience in the workplace.
Apprenticeships can not only lead to a wide range of different engineering jobs at all levels, but also to professional registration as an Engineering Technician (EngTech), Incorporated Engineer (IEng), Chartered Engineer (CEng) or Information and Communication Technology Technician (ICTTech).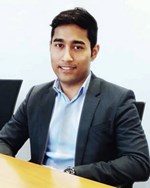 Shakir Tahir IEng MIET, a Mechanical Design Engineer, says "I would certainly recommend apprenticeships, they are a great way to get into the job market early, learning and getting paid at the same time". Since completing his apprenticeship with with a Higher National Diploma (HNC), Shakir has both become self-employed and become registered as an IEng. Part of his role now includes being "involved in the development of apprentices; I mentor and guide them in the delivery of engineering projects".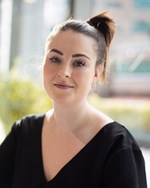 Charlotte Jones EngTech MICE is a Technician at AECOM and loved her work experience placement with a civil engineering company, who then "helped me apply for an apprenticeship, as I didn't feel university was the right choice for me due to my style of learning". Charlotte won Apprentice of the Year 2018 at the Consultancy and Engineering Awards with the Association for Consultancy and Engineering (ACE) and was also on the UK Top 50 Women in Engineering (WE50) list for 2019. In five years, she expects to have finished her Civil Engineering degree and says "there are so many opportunities within engineering apprenticeships that many people aren't aware of".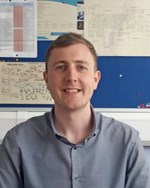 Christopher Young EngTech GIHEEM started his career "as an apprentice plumber at Ninewells hospital in Dundee before eventually gaining promotion to Trainee Estates Officer (Mechanical Engineering). Since completing my training I now work as an Estates Officer". Chris's role is to ensure the effective and efficient operation of healthcare engineering systems, making sure critical services are available for patient care. "I actively encourage the development of apprentices, work experience students and peers who seek to undertake a career in engineering or broaden their existing engineering knowledge."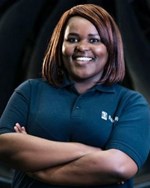 Frida Nzaba EngTech TMIET works for Rolls Royce, Manufacturing Engineering in Engines & Modules, and says "What excites me about my job is being able to identify a problem or an improvement idea and having the support from the team and stakeholders to resolve it". She was inspired to become an engineer by a teacher, who also introduced her to the idea of an apprenticeship with Rolls Royce. Frida "decided to apply in the hope of kick-starting my career in engineering" and has continued to progress, being awarded BTEC Engineering Student of the Year in 2013 and shortlisted for the Range Rover Evoque WISE Scholarship in 2015.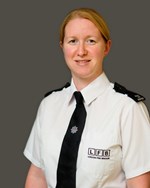 Lynsey Seal CEng MIFireE started an apprenticeship straight from school and "through the apprenticeship I was sponsored to gain academic qualifications – ONC/HNC and BEng (Hons) in mechanical engineering – while gaining work experience at the same time". Having initially worked as a mechanical project engineer, she then moved into fire engineering and became professionally registered as a CEng. Now Principal Fire Engineer and Joint Head of London Fire Brigade's Fire Engineering Group, Lindsay has worked with London Fire Brigade for over 15 years and a career highlight was working on the development of the Olympic Park for the London 2012 Games.
These engineers' stories show the wide variety of places an apprenticeship can take you in engineering and how professional registration can support you in developing your career. Find out more about apprenticeships, what types are available and things to consider during your apprenticeship from the Engineering Council.