Engineering charity Foothold supports more engineers than ever before during Covid-19 pandemic
Published: 08/04/2022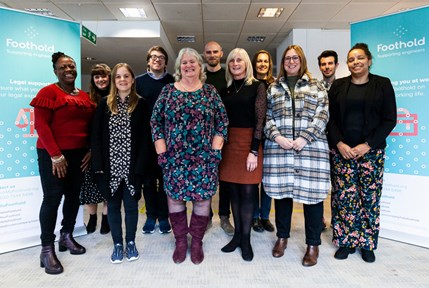 Global engineering charity Foothold – the Institute of Engineering and Technology (IET) Benevolent Fund – offered more support to engineers in need 2020-21 than during any other period to date, marking the most successful year yet in the organisation's 130-year history.

The charity, which supports both IET members and the wider engineering community, provided £2.1 million's worth of support to 1,275 engineers in 50 countries from July 2020 to June 2021 – an increase in instances of support of 49% compared to previous year.

Support available to IET members includes financial grants, funded counselling and sleep improvement sessions, and referrals to partner organisations including Anxiety UK and Shelter for help with neurodiversity, legal, career and housing issues. Members can also access the charity's wide range of free digital support (including their Wellbeing Hub, monthly webinars and Foothold app), which is also available to non-IET members. Care and disability grants are available to everyone in the engineering community.

During 2020-21, 362 emergency financial grants were provided to help engineers deal with the impact of the Covid-19 pandemic, with 82% of recipients saying the grant had made a great deal or a lot of difference to their lives.

Other support offered included 23,000 instances of health and wellbeing advice, 650 sessions of sleep support, and 123 instances of career support (25% more than the previous year), with a total of £1.5 million being provided in financial awards spanning care and disability grants and the emergency Covid-19 grants.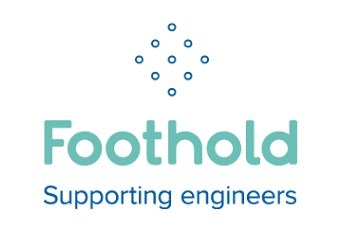 Foothold CEO Jane Petit said:

"Just like the rest of the world, the engineering community was hit hard by the Covid-19 pandemic, with just short of 2,000 calls to our emergency helpline during the period 2020-21.

"Whilst we recognise and understand deeply the pressures and suffering caused by the pandemic, we're proud to have been able to support more engineers than at any other point in our long history to get back on their feet, and take back control of their lives.

"It is testament to the resilience of the engineering community as a whole that 83% of members felt supported by the wider community during this incredibly difficult period, and we're immensely humbled to be a part of it."

The 2020-21 period also saw the launch of the charity's free digital Wellbeing Hub, part of a three year collaboration with engineering and technology recruitment firm Gattaca.

Developed in response to a surge in mental health-related enquiries as a result of the pandemic, the hub gives all engineers, regardless of whether they are an IET member, on-demand access to a wide range of expert content, resources and self-help courses to help them take care of their health and wellbeing.

To date, over 1,000 engineers have signed up to the hub.

Foothold's volunteers also played a major role in its success in 2020-21, donating 1,353 hours to support the engineering community – especially through the charity's telephone befriending service, helping to improve the mental wellbeing of those feeling isolated during the worldwide lockdowns.

Denice Houslin, Support Services Manager, commented:

"2020-21, at the height of the global pandemic, was a very difficult year for everyone, particularly those who were furloughed or made redundant, experienced declining mental health, and struggled to pay the bills under increasing financial pressure.

"The fact that 82% of those we supported said that we made a significant difference to their daily lives, 19% more than in 2018-19, shows just how much of an impact our support had in alleviating some of these challenges for many people in our community, helping them to weather the worst of the storm so they could try and return to some semblance of normality."

For more information on how Foothold supported the engineering community in 2020-21, click here. You can also join their Wellbeing Hub for free to get access to useful, clinically approved resources to improve your physical and mental health.