Engineering Council included on the new Regulated Professions Register
Published: 27/06/2023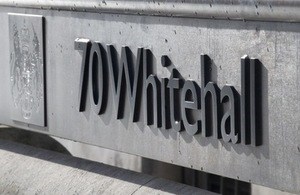 The Engineering Council is one of the professional organisations listed in the Regulated Professions Register (RPR), a new digital service launched by The Department for Business and Trade that provides information about 200 regulated professions in the UK in one place, on GOV.UK.
Launched by The Minister for Enterprise, Markets and Small Business, Kevin Hollinrake MP, it provides professionals and businesses interested in knowing more about working in regulated professions in the UK with a single, easily accessible place to go for information. The service signposts individuals to their chosen profession, offers them information about how the profession is regulated and by whom, and provides contact details for the relevant regulator.
The tool aims to be a source of information for professionals and businesses in the UK and overseas, and to make it easier for qualified professionals to navigate the UK labour market. It can also be used to understand more about the UK's regulatory landscape and the various legislation governing regulated professions; organisations are able to update their information when required to ensure the service remains useful.

For more information, please visit the GOV.UK website.