Department for Science, Innovation and Technology created
Published: 09/02/2023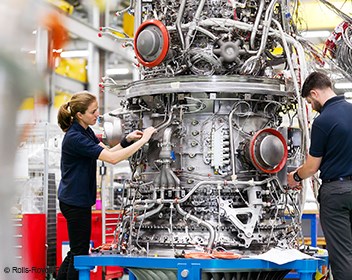 The UK Government has announced that it has created three new departments to replace the former Department for Business, Energy and Industrial Strategy (BEIS).
A new Department for Energy Security and Net Zero will be working towards securing the UK's long-term energy supply, including the need to secure more energy from domestic nuclear and renewable sources to achieve net zero.
A Department for Science, Innovation and Technology will focus on turning scientific and technical innovations into practical, appliable solutions to the challenges we face.
A combined Department for Business and Trade will support growth by supporting British businesses at home and abroad, promoting investment and championing free trade.
The full press release is available to read on the Government's website.
A number of engineering bodies have responded to these changes in the Government departments most relevant to engineering.
Dr Robert Farley, President of the Institute of Physics and Engineering in Medicine (IPEM), commented:
"The creation of a new Department for Science, Innovation and Technology sends a positive message about the importance of collaborative scientific development in tackling some of the major challenges we face and its contribution towards the long-term, health, security and economic wellbeing of the UK and the world."
Institute of Physics (IOP) Group Chief Executive, Tom Grinyer, said:
"The new Department for Science, Innovation and Technology with a Cabinet seat is very good news for the UK and puts science and innovation exactly where they should be – right at the heart of government.
"We are entering an exciting new era powered by science, engineering and technology at a time when there are great opportunities and important choices facing the country."
Sir Jim McDonald FREng FRSE, President of the Royal Academy of Engineering (RAEng), noted that:
"Innovation is the life blood of the economy and engineering innovation in the UK is world class. The creation of a dedicated Department for Science, Innovation and Technology demonstrates the seriousness with which the government is pursuing its Science Superpower and Innovation Nation ambitions."