Changes to the Society of Operations Engineers (SOE) constitution
Published: 08/02/2022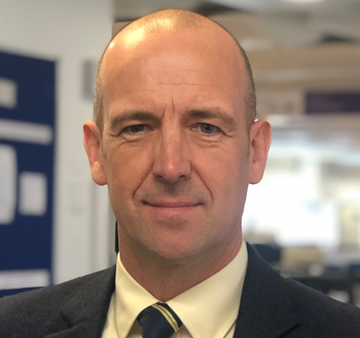 As part of a recent organisational review, the Society of Operations Engineers (SOE) have made a number of changes to its current constitution, announced Adam Fraser-Hitchen CEng FSOE, President.
The changes, agreed by the current Trustee Board today, will be enacted over the coming months. The changes seek to inculcate a more effective approach to decision-making with an even greater focus on SOE members. Changes to the leadership model, structure, and management processes all contribute to this change.
The changes will see the SOE Board comprised of two groups; the Trustee Group and the Steering Group. This twin-track approach allows the Steering Group members to influence the SOE and improve the member experience through their areas of expertise, while the Trustee Group members will be focused on guiding the Society at the strategic level.
Operating throughout the UK and worldwide, SOE works to promote, support, regulate and professionalise operations engineering and the people who work in it. SOE directly influences the road transport, plant and engineer surveying sectors, championing best practice and compliance.
Licensed by the Engineering Council, SOE can nominate members for Engineering Council registration at Engineering Technician (EngTech), Incorporated Engineer (IEng) and Chartered Engineer (CEng) levels and for Society for the Environment registration at Chartered Environmentalist (CEnv) and Registered Environmental Practitioner (REnvP) level.
The changes ensure the SOE is equipped to accommodate the ever-changing needs and requirements placed upon it for its continued and future success. As part of this change, a set of FAQs will be published on the SOE website with updates provided as the changes progress.
Engagement with key SOE stakeholders is now ongoing and SOE said: "as always, we remain greatly appreciative of our members', partners' and peers' continued support and commitment."