Building Safety Bill presented to House of Commons
Published: 05/07/2021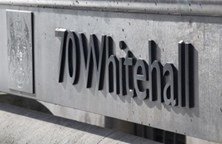 The Building Safety Bill is expected to be presented to the House of Commons after 3.30pm today, in a statement by Housing Secretary Robert Jenrick.
It is described as a "Bill to make provision about the safety of people in or about buildings and the standard of buildings, to amend the Architects Act 1997, and to amend provision about complaints made to a housing ombudsman". The draft Building Safety Bill was launched on 22 July 2020 and an overview of the Bill's contents from the Government is available on gov.uk. The draft Bill was welcomed by the Engineering Council, which is a member of the Competence Steering Group (CSG) established to address the need to raise the bar on competence of those working in higher-risk buildings. 
As reported by the BBC, a spokesperson for the Ministry of Housing Communities and Local Government (MHCLG) said the Bill would ensure there were clearly identified people responsible for the safety of the design, build and occupation of high rise buildings. It would also offer additional routes for resident to raise safety concerns.
Robert Jenrick described the new building safety regime as "a proportionate one" and announced in an interview that leaseholders will have 15 years to take legal action against the builders of their home.  The Bill will not ensure leaseholders do not face charges for remedial safety work, but will require building owners to demonstrate they have explored alternative ways to meet those costs. 
Also related to building safety, a ten minute rule motion will be moved in the House of Commons on 6 July by Daisy Cooper MP, "That leave be given to bring in a Bill to establish an independent public inquiry into the Government's response to concerns about fire and building safety". 
Further information and progress of the work around competence is available on our Building Safety page.