Building Safety Alliance to evolve into charity
Published: 15/09/2023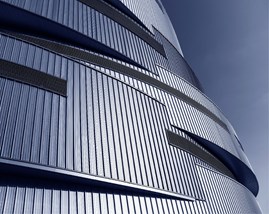 The Building Safety Alliance has announced its intentions to become a charity, a move celebrated by its 70 declared supporters across the industry. The Building Safety Alliance is a collaborative group of stakeholders whose aims are to drive cultural change and competence across the residential housing sector.
Formed in March 2021 to implement the recommendations of Dame Judith Hackitt's report such as developing a competence framework, the Building Safety Alliance has evolved into the pre-eminent forum for all organisations supporting, servicing and providing products to the occupied residential sector.
The Building Safety Alliance is a combination of owners, residents, insurers, facility and property managers, professional / trade body representatives and professional services such as engineering, installing and maintenance.
The Building Safety Alliance will soon publish guidance to the sector and duty holders to support them towards:
Meeting the golden thread requirements
Supporting guidance on competence expectations for 'Owners / Clients' (Principal / Accountable Persons) and those who contract works
Supporting guidance for organisations to provide evidence that it has the 'organisational capability' to deliver the services it's contracted to
Anthony Taylor, Interim Chair of the Building Safety Alliance, said: "This extremely welcome and timely development, after two years' very hard work by many volunteer supporters, will provide us with an appropriately transparent governance regime to ensure that the Building Safety Alliance has a sustainable future for the longer-term".
To hear more from Anthony Taylor, as well as more information on the change, please visit the BSA website.