BCS, The Chartered Institute for IT, shares its top tech priorities for the new PM and team
Published: 07/09/2022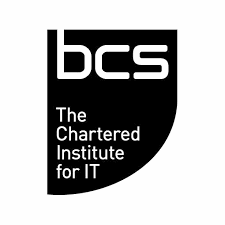 An open message to the new Prime Minister Liz Truss from BCS, The Chartered Institute for IT, says that technology offers opportunities to solve our biggest problems and a path for Britain to lead the world.
Mayank Prakash, President of BCS, The Chartered Institute for IT said: "We urge you to unlock the potential of technology to reimagine our approach to fields like health and the economy. Unprecedented inflation is putting people and businesses under real pressure, there are continued uncertainties over public health as winter approaches and over our security, precipitated by tragic events in Ukraine.

"Technology can be our competitive advantage if we grow trust, particularly in online safety and digital privacy. We are also in an era where technology is democratising resources and unlocking innovation at an unprecedented pace.

"In UK however we are constrained by the technology skills gap in a deficit labour market.

"We need leadership on these priorities so we can invest in Britain's diverse talents and realise the full potential of technology to deliver economic prosperity."

Six tech policy priorities for the new PM and team from BCS:

1) Digital skills are an investment not an overhead
The UK economy needs between 178,000 to 234,000 data roles, with almost half of businesses (46%) struggling to recruit them, according to the government's Data Skills Gap report.
Our IT workforce underpins our modern world; investing in tech, data, AI and cyber security skills is vital to the UK PLC's competitiveness. Data is now the driving force of the world's modern economies, according to the same report.

2) The Data Science profession is key to economic growth
The Alliance for Data Science Professionals, co-founded by BCS, awarded the first group of data scientists with its new standard this year. Government should work with the Alliance to ensure the UK has a strong pipeline of trusted data scientists to drive growth in the economy.
3) Computing education and skills are a priority to close the digital divide
Over 90% of parents in England think learning computing at school is important for their child's future, according to a BCS-YouGov survey.
Teaching AI, Data Science and Cyber Security, starting in primary school, is essential for young people to thrive. The UK needs to double the amount of students leaving school with a high-quality computing qualification, from fewer than 100,000/year now to at least 200,000/year.

4) Digital technology can secure a sustainable future
The IPCC have stated Net Zero goals can only be achieved with the support of digital technology - we need a transformation in expertise and data analysis to make that difference.
Organisations like the Met Office are leading the way with strategic investment in computing capability. To scale this up across the economy requires government to partner with industry.

5) Digital healthcare will transform patient outcomes
The government's Plan for Digital Health and Social Care states expert digital skills are needed throughout all healthcare professions.
The government can best grow a community of competent, trusted digital health professionals by working with the Federation of Informatics Professionals (FEDIP).

6) Crucially, online safety, privacy and trust need a fundamental review
Only 14% of tech professionals believe the Online Safety Bill is 'fit for purpose', according to a poll of BCS members and 58% feel the bill would have a negative effect on freedom of speech. IT professionals are committed to building a safe online world, with a focus on education and guidance alongside proportionate regulation.

A third of all businesses lack the advanced cyber security skills they needed to keep safe. We need cyber security practitioners who are professionally registered, and whenever possible be Chartered. BCS welcomes the government's ambition to embed high standards of professional practice and career pathways across cyber security.

Half (53%) of UK adults have no faith in the use of algorithms to make judgements about them, according to BCS polling, conducted with YouGov. Improving understanding of AI and algorithms by policy makers and growing public technology trust is a priority.