23 Ingenious new projects announced
Published: 09/05/2022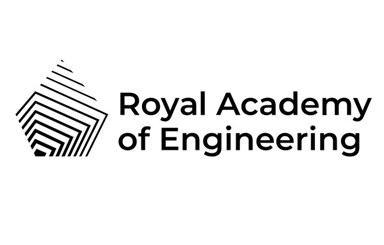 The Royal Academy of Engineering (RAEng) has announced 23 new 'Ingenious' awards for public engagement projects designed to inspire the next generation of engineers. Each project received grant funding to engage communities across the UK on a variety of issues including climate change, sport, cultural heritage, and increasing diversity and inclusion in engineering. The selected projects' topics range from sports shoes to ocean health to the dome of St Paul's Cathedral.

The Ingenious programme began in 2007, funded by the Department for Business, Energy and Industrial Strategy (BEIS) and run by RAEng. Ingenious offers grants of up to £30,000 to support creative public engagement with engineering projects, while providing engineers with the communication and presentation skills to share their stories, passion, and expertise with the public.

Ingenious Panel Chair Professor Lucy Rogers CEng FREng FIMechE said: "The 'E' in STEM is often silent – and currently many engineering stories from across the UK are not being told. The Ingenious programme provides engineers with opportunities to further develop their communication skills, enabling them to illustrate their work and inspire the public in new, creative ways.

"Engineering can mean different things to different people. These Ingenious projects can broaden perceptions of engineering to encourage more people from diverse backgrounds to engage with the profession and access future-shaping careers."

Many of this year's projects focus on heritage sites, sustainability and climate change, some of them coinciding with upcoming cultural events:

St Paul's Cathedral: Building the Dastardly Triple Dome will explore the construction of the triple dome of St Paul's Cathedral, one of Sir Christopher Wren's most complex and awe-inspiring designs. Students will build and decorate their own miniature dome to coincide with the Wren 300 festival in 2023, celebrating Sir Christopher Wren's legacy.

Sports Shoes - A Feat of Engineering will introduce children aged 9-10 in Manchester to sports engineering and the design of sports shoes ahead of the upcoming Commonwealth Games and FIFA World Cup tournaments.

Smart Seas is a one-year project with children from 12 primary schools across Blackpool exploring the impacts of climate change and pollution in oceans. Pupils will design and build a physical device to collect data on ocean health from coastal waters with the help of engineers from the University of Central Lancashire.

Flying Futures is designed to engage schools and the public ahead of the launch of a Green Technology Hub at Doncaster Sheffield Airport. The project examines excellence in engineering through the lens of a heritage aircraft and explores the future of an environmentally sustainable aerospace industry.

Exploring heat loss and energy efficiency in community buildings will see volunteer engineers work with church groups to understand and apply basic thermal modelling principles to churches.

For the full list of 2022 funded projects see the RAEng website.