Licences to offer Higher-Risk Building (HRB) registration awarded, and UK-SPEC HRB published
Published: 25/10/2023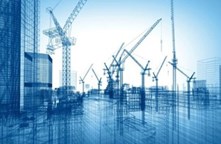 The first licence for Higher-Risk Building (HRB) registration was awarded to the Chartered Association of Building Engineers (CABE). The institution was the first professional engineering institution (PEI) to be granted a licence to register engineers and technicians who have been assessed against the Engineering Council's new Standard, UK-SPEC HRB, which will officially launch later this year.
The competence-based framework will set clear standards for engineers and technicians working on Higher-risk buildings, whereby those with duty-holding responsibilities can prove they have the qualifications, knowledge and experience.
Two further institutions, the Chartered Institution of Building Services Engineers (CIBSE) and Institution of Fire Engineers (IFE) have since also been awarded licenses. The competence tables for the UK-SPEC HRB have now been published and are available to view or download on our website.
Click here to read the full press release.