Five-point plan launched to grow engineering and technology apprenticeships for young people
Published: 25/10/2023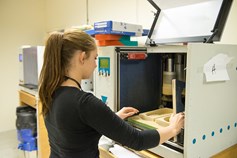 Former Labour and Conservative ministers Lord Knight and Lord Willetts, with support from charity EngineeringUK, have launched a five-point plan for growing and sustaining engineering and technology apprenticeships for young people.
The new report has been compiled in response to an inquiry into the critical importance of engineering and technology for the UK and the sector's growing workforce needs.
The report contains five key policy recommendations and insights gathered from businesses, education providers and young people. It calls on government, employers and providers to work together to rebalance and refocus apprenticeships to make them more accessible for young people.
The full inquiry report is available to download from the EngineeringUK website.