Engineering Professors Council produces Engineering Ethics toolkit to help engineering educators integrate ethics content into teaching
Published: 25/10/2023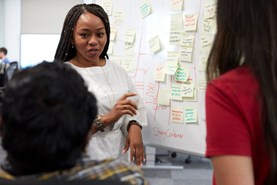 The Engineering Professors Council (EPC) and the Royal Academy of Engineering (RAEng) have produced an Engineering Ethics toolkit to help engineering educators integrate ethics content into teaching.
As there is increasing support for the delivery of teaching around engineering ethics with technical skills, integrating ethics content into Accreditation of Higher Education Programmes in engineering (AHEP) reflects the significance of societal impact in engineering. This promotes the identification of ethical issues, the application of ethical thinking and use of ethical judgement by students in their projects and coursework.
For more information, please visit the EPC website.