Engineering Council appoints new CEO, Deputy CEO and Chair
Published: 25/10/2023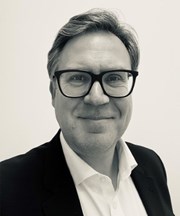 Paul Bailey was appointed as new CEO of the Engineering Council in April, following the retirement of Alasdair Coates.
Prior to taking up the role of CEO in May, Paul was the Deputy CEO & Operations Director at the Engineering Council for over eight years. Before joining the Engineering Council, Paul was Deputy CEO at the Royal Aeronautical Society.
On his appointment, Paul said: "The Engineering Council plays a very important role in regulating and promoting the engineering profession and I will be focused on working with the Board of Trustees, volunteers, stakeholders, and our excellent staff team to help deliver our strategic objectives and build on our many achievements".
As the new CEO, he has made some changes within the Executive team. This includes appointing Katy Turff, formerly Head of Professional Standards, as Deputy CEO and Head of Policy and Standards.
The Engineering Council has also welcomed a new Chair, Prof John Chudley CEng FIMarEST, who accepted the role at the AGM in June. John has held several senior positions in Higher Education as well as within in the Civil Service, where he was employed as a Director of the National Apprenticeship Service and was instrumental in leading the development of Higher Apprenticeships.