Industry-academia partnerships showcased by Bhattacharyya Award
Published: 10/11/2022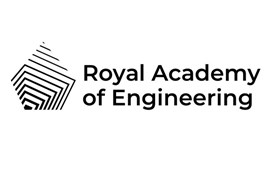 Six exceptional industry-academia partnerships from across the UK were shortlisted for the second annual Bhattacharyya Award, by the Royal Academy of Engineering (RAEng) and WMG at the University of Warwick. 
Funded by the Department for Business, Energy and Industrial Strategy (BEIS), the annual Bhattacharyya Award is open to UK universities and colleges that have demonstrated a sustained, strategic industrial partnership that has benefitted society and is deserving of national recognition.
The six shortlisted partnerships were:
University of Birmingham and Rolls-Royce: Advanced Metallic Alloys
University of Cambridge and Arm: Digital Security by Design
Imperial College London and Transport Strategy Centre at Imperial College London: Optimising Transport Systems
The University of Manchester and National Grid: Impacts to Electricity Networks
Swansea University and Steel Strategic Alliance: Sustainable Steelmaking
UCL, HR Wallingford and Arup: Advanced Tsunami Engineering.
The Bhattacharyya Award and the £25k cash prize was presented to the University of Birmingham and Rolls-Royce for their work on Advanced Metallic Alloys. This is in recognition of an exemplary academia-industry partnership that has helped to lead the UK's work on creating safe, efficient, and sustainable aeroengines for the future.
Entries are now open for the 2023 Bhattacharyya Award, with a deadline of 4pm on 16 December.