Brexit transition from 1 January 2020
Published: 27/11/2020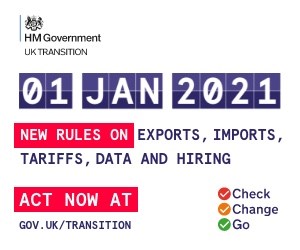 The Engineering Council has been working to understand and establish the potential consequences of Brexit on the recognition of professional registration in the EU. 
We published a press release in July setting out our understanding of the situation and have now set up a Brexit transition webpage that will be updated as further information becomes available. 
The Transition Period is ending on Thursday 31 December and there will be no extension. The UK will no longer be part of the EU Customs Union and Single Market. This means that, regardless of whether a free trade agreement is reached with the EU, there will be new rules from Friday 1 January 2021 which require immediate action.
Please see our Brexit transition page for more details on:
mutual recognition of professional qualifications for inbound and outbound professionals
membership of international engineering organisations
business readiness information.