External Quality Assurance (EQA) of apprenticeships
Published: 31/03/2020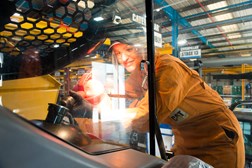 Apprenticeships are an important pathway into engineering and all apprentices undertake an End Point Assessment (EPA) at the end of their apprenticeship.
The Institute for Apprenticeships and Technical Education (IfATE) has a statutory responsibility to ensure the quality of EPA is evaluated through External Quality Assurance (EQA). Its EQA framework sets out how this activity must be carried out, to ensure it is undertaken consistently and to a high standard. EQA providers are required to maintain high standards of integrity and professionalism.
The Engineering Council is pleased to have been approved by IfATE as the External Quality Assurance (EQA) provider for the following engineering apprenticeship standards:
ST0063 Building Services Design Technician
ST0091 Civil Engineering Technician
ST0457 Engineering Technician
ST0315 Railway Engineering Design Technician
ST0288 Non-destructive Testing Engineering Technician
ST0336 Transport Planning Technician
A consultation is currently underway on proposals to simplify and strengthen how EQA works and IfATE is gathering views on proposals for all EQA to be delivered by Ofqual and the Office for Students (OfS). This consultation will close on 21 May.
Image: Young female mechanical engineering apprentice, © Technicians Make It Happen