Nominations invited for major Royal Academy awards
Published: 29/09/2023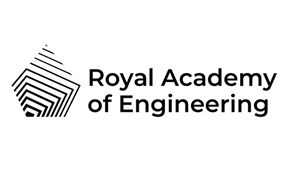 The Royal Academy of Engineering (RAEng) has announced that nominations for four of its prizes for 2024 are now open.
The annual Major Project Award for Sustainability recognises the contribution of a UK-based team of up to five engineers who have delivered a major engineering project that has had a substantial impact on achieving a more sustainable society. The project can come from any branch of engineering.
The Prince Philip Medal, presented biennially, recognises an exceptional contribution made by an engineer of any nationality to the profession, through practice, management or education. The medal was commissioned by the late HRH The Prince Philip Duke of Edinburgh KG KT, Senior Fellow of the Royal Academy of Engineering, who was instrumental in the establishment of the Academy.
The Princess Royal Silver Medal, named after HRH The Princess Royal, a lifelong advocate of engineering, annually recognises the outstanding personal contribution to UK engineering, which is resulting in market exploitation, by an early to mid-career engineer who will normally be a Chartered Engineer (CEng). To be eligible, the engineer must have less than 22 years in full time employment or equivalent on 1 January 2024. Any career breaks will be appropriately considered by the Committee.
The President's Medal is presented to an Academy Fellow who has contributed significantly to the Academy's aims and work through initiatives in promoting excellence in engineering. Nominations for the President's Medal can only be made by Academy Fellows and only Academy Fellows can be nominated.
Nominations for all these awards close on 25 October 2023 at 5pm. Winners will then be selected by the Royal Academy of Engineering's Awards Committee.
For more information and to nominate, please visit the Royal Academy of Engineering website.