Thiben Kerisnain BEng (Hons) IEng MIET
Published: 10/07/2023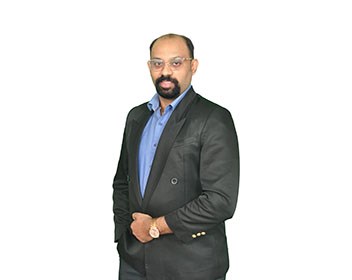 Education and qualifications:
Bachelor's Degree in Electrical & Electronics Engineering, Northumbria University, Newcastle, UK  
Diploma in Electrical & Electronics Engineering, Institute of Technology and Management of Victoria, Malaysia
Advanced Professional Certificate in Operations and Supply Chain Management, Metropolitan School of Business & Management, UK  
Mini-MBA Program, IBMI, Germany  
Job title:
Lead Supplier Quality Engineer 
Employer: Honeywell Aerospace
What inspired you to become an engineer or pointed you towards an engineering career?
I used to experiment with batteries and bulbs as a child, I was fascinated by how light bulbs work with wires connected to batteries. I even tried alternative ways to light the bulb using a pencil lead. In my teenage years, I would go to electronic shops to get hobby kits just to play around with breadboards to build simple circuits. I have always been a problem solver. I knew all along that I would step into the engineering profession as I've always felt comfortable meddling with electronic items and gadgets. 
Please describe your role or position within your workplace.
I am globally responsible for ensuring the quality improvement and sustainment of our avionic product suppliers. My role implements Root Cause Corrective Action (RCCA) investigations to prevent defects. As a Lead Engineer, I work directly with the sourcing department, procurement team, and customers on strategies to improve avionic product quality and delivery. I identify and lead the implementation of continuous improvement projects. 
I create a performance culture with suppliers through coaching and technical engagement. I am responsible for providing technical leadership for all the Supplier Quality Engineers within the electronics system value . 
Can you describe a typical working day?
Everyday is unique as I face new challenges, identify new ways to solve problems and propose solutions. Typically, my workdays comprise of meeting suppliers on incoming quality issues and engagement with cross-functional teams on Root Cause investigation. On other days I coach and mentor the Supplier Quality Engineers within the Electronics Systems value stream. 
Are there any particular challenges or unusual aspects to your role?
Being globally responsible for all supplier quality improvement and sustainment is challenging due to the complexity of avionics products that go into the aircraft cockpit systems. My priority is to meet customer requirements and ensure timely delivery of the product with the highest quality. 
What do you find most enjoyable about your job?
I find a great sense of satisfaction in developing complex aircraft systems which contribute towards reducing emissions. My initiatives help support Honeywell's carbon neutrality goal.
Is there a great professional achievement or high-profile accomplishment that you would like to tell us about?
I worked on a project to improve the connector locking mechanism for the Guidance Panel in an aircraft cockpit system. This helped to establish better connectivity and transmit signals effectively in the cockpit. I was responsible for the faceplate design and knobs functionality of the Guidance Panel system. I have learned valuable lessons in terms of driving improvement activity through RCCA, hypothesis testing, development of inspection criteria, and conducting training for suppliers on the test process. I'm proud of this project as it led me towards achieving the prestigious Honeywell Outstanding Engineer Award for 2023. 
What contributed to your decision to become professionally registered?
Gaining global recognition as a professionally registered engineer makes me stand out from the rest as it reflects my professionalism in my chosen profession. It also helps create opportunities for career progression. 
In what ways has registration benefitted your career?
Professional registration shows my commitment to professional development. This also highlights to my employer my initiatives to continuously improve and equip myself with the knowledge that helps meet their organisational goals.  
How does your employer benefit from your professional registration?
Being professionally registered helps my employer enhance their competitive edge during bidding proposals for new projects. Customers like Boeing and Airbus look for engineers' competency when handing over potential business, which is crucial for Honeywell Aerospace. 
Is there any advice you would pass on to someone considering professional registration?
I would encourage them to be optimistic and put their best foot forward when considering professional registration. Those who are in the early stage of their professional career should establish goals and regularly review their efforts in meeting them with the help of a mentor. 
Where do you see yourself in your career in five years' time or what are your future ambitions?
I'm looking to expand my engineering expertise in sustainable product design through a senior management role across the Asia-Pacific region. My ambition is in the alignment of achieving Chartered Engineer (CEng) status. 
Outside work, is there any activity you enjoy doing in your spare time that relates to engineering? For example, do you participate in mentoring, volunteering or membership of other engineering groups?
I'm currently volunteering as an appointed member of Institution of Engineering and Technology's (IET) Professional Development Advisory Committee (PDAC) and I provide guidance to members on their Continuous Professional Development (CPD). I also create awareness of an engineer's role in sustainable development and actively mentor the interns and young engineers at Honeywell Aerospace.