Mark Anthony Santiago MBA BSc IEng AEng GMICE MIEI MIET
Published: 07/10/2021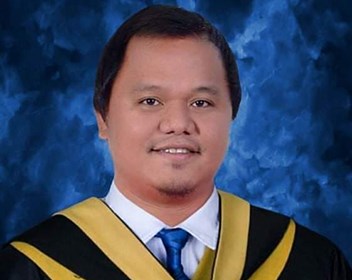 Education and qualifications:
Master of Engineering in Industrial Engineering (current student), Mapua University, Philippines
MBA in Management (part-time student), University of the People (UoPeople), USA
Master in Business Administration, AMA University, Philippines
Professional Certificate in Lean Six Sigma Yellow Belt, Technical University of Munich
BSc in Civil Engineering, Bulacan State University, Philippines
Job title:
Civil Engineer
Employer:
Intertectra Qatar WLL
 What inspired you to become an engineer or pointed you towards an engineering career?
During my childhood, my father bought me a set of Lego bricks which I think was the start of my interest in engineering. I usually made bridges, towers, buildings and other structures out of hundreds of the bricks, then combined playing with them and my toy cars, replicating the traffic and pedestrians. Since then, I have been fascinated by how engineers work and how they built the different structures around us.
Please describe your role or position within your workplace.
I am a Civil Engineer/Project Engineer in my current job. Our company specialises in waterproofing and protective coating, making sure structures will be protected from water intrusion. This prevents the accumulation of moulds, reduces maintenance costs and prolongs the lifespan of structures which include tunnels, basements, underpass, bridges and other sub-structures. My responsibilities include ensuring the quality of work, the safety of the workers and other stakeholders, maximising the use of resources in a given timeframe and managing the site in general. I am consulted for my technical knowledge, recommendations and various analysis.
Can you describe a typical working day?
Usually, I start the workday with a toolbox talk with our workers, foremen, engineers and construction manager. This is to remind them of the importance of working safely and to come home without any injuries. After that, I will take walkarounds at the site to visually check how our people are doing and the quality of the actual work. If there are any suggestions for improvements to the quality, safety and workmanship, I will make a technical assessment and recommend what needs to be done. I also join the team's site inspection to ensure all necessary works are being done and checked, and to solve everyday problems. I make sure that there are enough materials, tools and equipment available and that they are in good condition.
Are there any particular challenges or unusual aspects to your role?
Working in the Middle East is very challenging because of the diversity of people, climate and culture. Being an engineer on site requires strong leadership skills including all aspects of communication. I have had to learn the basics of languages such as Arabic, Hindi, Urdu and others, to express my thoughts, explain my actions, and to share my knowledge and expertise.
What do you find most enjoyable about your job?
I really enjoy applying my technical and analytical skills when encountering work problems. It is also fulfilling to work with other nationalities and learn about their culture, customs, beliefs, perceptions and attitudes. It makes me realise how engineering and technology bind us together to achieve a specific goal.
Is there a great professional achievement or high-profile accomplishment that you would like to tell us about?
Becoming professionally registered as an Incorporated Engineer (IEng) with the Engineering Council is a great achievement and gave me the distinction of international recognition as a competent engineer. This is my greatest achievement in my professional career.  I am also currently in the process of getting my Chartered Engineer (CEng) status.
What contributed to your decision to become professionally registered?
I am currently working in the built environment, especially on infrastructure projects, and being recognised by my peers in the field gives me confidence in my decision making. I was influenced in my decision to become professionally registered by people on our project who are registered as well. In addition, with the support of our top management, I am able to show my competencies, abilities and professionalism in my work.
In what ways has registration benefitted your career?
There are many benefits I gained upon registration. It was recognised by my employer and they gave me a pay rise. It also boosts my confidence and increases my career potential.
How does your employer benefit from your professional registration?
My professional registration, which validated my knowledge, expertise and commitment to my profession, gave my employer assurance that they had hired a highly qualified professional.
Is there any advice you would pass on to someone considering professional registration?
My advice is simple, just go ahead and show the world that you are a competent professional. Wherever you are in your career, professional registration is an option for you.
Where do you see yourself in your career in five years' time or what are your future ambitions?
I am building my career towards becoming a Project Manager. The combination of technical knowledge and managerial skills will help me in my ambition. In addition, I am taking steps towards becoming a CEng at the same time.
Outside work, is there any activity you enjoy doing in your spare time that relates to engineering? For example, do you participate in mentoring, volunteering or membership of other engineering groups?
Yes, I am a Young Professional (YP) Buddy, offering volunteer mentoring for new or recent graduates through a support scheme run by the Institution of Engineering Technology (IET), and  I am mentoring graduating civil engineering students in the Philippines through the Expanded Virtual Internship of Students via Mentoring or Apprenticeship (EVISMA) programme. I am also an international member of the American Society of Civil Engineers (ASCE), graduate member of the Institution of Civil Engineers (ICE), member of the Philippine Institute of Civil Engineers (PICE) and a professionally registered Associate Engineer (AEng) of Engineers Ireland.
I love learning new methodologies and techniques in engineering. After work I do research and study the use of Lean Six Sigma, Value Engineering, and Engineering Design in the construction industry and other sectors. In addition, I like to watch webinars about the latest technologies used in construction or the built environment.