Ian Kirk-Ellis MSc IEng FCIHT FIHE MIEnvSc ACIWEM MTPS
Published: 25/04/2023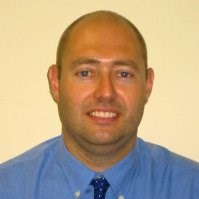 Education and qualifications:
MSc Transport Planning and Traffic Engineering, Edinburgh Napier University
PGCert Highway and Traffic Engineering, Nottingham Trent University
BTEC HNC Civil Engineering, University of Derby
BTEC HNC Business and Finance
Job title: Technical Director
Employer: Waterman Aspen
What inspired you to become an engineer or pointed you towards an engineering career?
I left school at 16 and didn't really know what I wanted to do. I was always good at Maths and Physics and I drifted into a Youth Training Scheme (YTS) working for a local authority in administration. It was there that I saw the engineering team who were working on re-sewerage schemes and it interested me, so I offered my services to help. I gradually gained their confidence in my ability and approached the Directors to see if I could move into the engineering office. They saw I had potential and gave me the opportunity. I've never looked back.
Please describe your role or position within your workplace.
I am a Technical Director at Waterman Aspen, where I am responsible for providing technical leadership within Transport Planning for the East Midlands. My role involves being seconded to clients who require assistance delivering transport planning and traffic engineering projects, as well as being part of the Waterman Aspen East Midlands management team. I work with various project teams, but mainly within the Walking and Cycling team.
Can you describe a typical working day?
The bulk of my day is spent working on client projects, this is currently the delivery of walking and cycling projects for a local authority. I also spend some time during my working day looking for potential staff and required roles within the region.
Are there any particular challenges or unusual aspects to your role?
Working as part of a client team you have to be self-starting and probing to ensure you quickly assimilate into the team and become useful in the delivery of their projects. I bring to bear experience that clients don't usually have within their project team already, so I have been able to provide some innovative solutions.
What do you find most enjoyable about your job?
I enjoy the variety of work. Working for various clients exceeds levels that a normal consultancy role would require. I previously assisted the Environment Agency, but for the last two years have been assisting Council Officers deliver Walking and Cycling schemes around Nottingham. I enjoy trouble-shooting design problems and coming up with new solutions to long-term problems around Nottingham.
Is there a great professional achievement or high-profile accomplishment that you would like to tell us about?
For my Incorporated Engineer (IEng) submission, I discussed my design for backfilling storage tanks for a combined sewer system to prevent foul flooding. The solution I found, which involved constructing the tanks with a connection at the downstream end only and ventilation at the upstream end, formed part of a large requisition scheme for which 1.5km of 375mm sewers were built. I implemented this scheme from feasibility design to construction and the innovative tank design gave me immense satisfaction.
I have also worked on some high-profile schemes in transport planning. Notable ones I can disclose include work on the M62 Managed Motorway scheme and the Victoria Gate shopping centre in Leeds. I also undertook strategic modelling for the East Midlands Gateway Rail Freight Interchange which is now operational. I have also gained great satisfaction from some smaller projects, recently gaining permission for a school with complex access issues that required a really theoretical approach to ascertain the extent of the issue of opposing traffic conflict on a single-track road with variability in arrival and departure times. I was able to demonstrate through a bespoke mathematical model that the problems would be infrequent, giving the highway authority the confidence to approve the project.
More recently, I have taken a high-level view on designs and have instigated new options for development by the detailed design team. My experience enables me to present some unusual including a direct cycle crossing that traverses the full width of a junction. It runs at the same time as parallel pedestrian crossings that operate in multiple stages to cross the same distance due to the quicker speed of cyclists.
What contributed to your decision to become professionally registered?
My colleagues during my secondment at Rugby Borough Council suggested that I work towards IEng. I wanted to maximise my career potential, and this seemed a good way to do that. How did you become registered as an IEng? I had to write a project report and a career report. I didn't have a mentor, but I had colleagues at Rugby who were IEng registrants themselves who discussed my progress with me. With the support of these colleagues, I produced my portfolio, achieved the required competences and applied. I attended my professional review with the Chartered Institution of Water and Environmental Management (CIWEM) and, thankfully, was successful on my first attempt.
In what ways has registration benefitted your career?
Registration has helped my progression tremendously. For job opportunities it has made me stand out from other candidates, but perhaps most importantly it gave me sufficient credit to be accepted into the MSc course that I successfully completed in January 2016.
How does your employer benefit from your professional registration?
Every employer I have worked for has always considered professional registration a really positive achievement. My employer benefits through my increased credibility and saleability in consultancy work. It is much more tenable to 'sell' the skills of an individual who is professionally registered than someone who is not. It also means they have someone who is happy and fulfilled in their role and confident, having had their ability and competence assessed by peers.
Is there any advice you would pass on to someone considering professional registration?
Go for it. It may not make you better than you were yesterday, but it will show that you are capable of operating in a professional manner and give confidence to colleagues and clients in your ability.
Where do you see yourself in your career in five years' time or what are your future?
Having completed my MSc in Transport Planning and Traffic Engineering I would like to achieve the Transport Planning Professional (TPP) qualification within the next year, to gain further evidence of my capability, and then to progress to Chartered Engineer (CEng).
Outside work, is there any activity you enjoy doing in your spare time that relates to engineering? For example, do you participate in mentoring, volunteering or membership of other engineering groups?
I am the East Midlands representative of the Transport Planning Society (TPS), which involves dealing with enquiries and being the initial contact for all TPS business in the East Midlands. I am a Fellow of the Institute of Highway Engineers (IHE) and the Chartered Institution of Highways and Transportation (CIHT), as well as a member of the TPS, the Institution of Environmental Science and an Associate Member of the Chartered Institution of Water and Environmental Matters (CIWEM).