Tracey Richardson EngTech LCGI MCIPHE RP
Published: 18/02/2021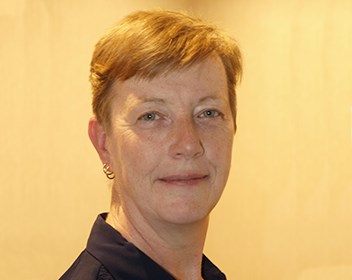 Education and qualifications:
Master Plumber certificate
Licentiateship with City & Guilds in Engineering
PG Cert in Specific Learning Difficulties (FE/HE)- Manchester Metropolitan University (MMU)
Cert in Education – City of Wolverhampton University
NVQ level 3 Plumbing and Heating – South Staffordshire college
NVQ level 3 Engineering Maintenance (gained during time in RAF)
Job title:
Lead IQA, Assessor and Tutor
Employer:
EAS Mechanical Ltd
What inspired you to become an engineer or pointed you towards an engineering career?
I was originally an engineer in the Royal Air Force (RAF) for 22 years, before changing careers on leaving to become a plumber. I have always loved 'tinkering' with things mechanical as a young child, to see how things worked … including trying to mend an old broken clock which unfortunately couldn't be repaired once the spring shot out! An early lesson learnt to take more care!
Please describe your role or position within your workplace.
I am the lead Internal Quality Assurer (IQA) and assessor for our training company. This includes arranging standardisation meetings to ensure everyone understands the standards for the qualifications, as I am the one that communicates with the awarding bodies where needed. I am also one of the SkillsPlumb judges for the regional and national competitions as part of WorldSkills UK.
Can you describe a typical working day?
Hmm, typical? A lot of days I go out on site to assess plumbing-related tasks as part of the Level 2 and Level 3 qualifications – these can be on new-build housing sites, or in an occupied domestic property or even big commercial or industrial settings. Other times I might be working from my office giving guidance to learners (and sometimes the employers) as to what they need to do to complete their portfolios of evidence, or even marking their work. I might be in meetings, which could be a network meeting organised by the awarding bodies, or standardisation meetings as mentioned above, or Election & Enrolment meetings for the Chartered Institute of Plumbing and Heating Engineering (CIPHE). Then there is the judging element for the SkillsPlumb competitions to find the best plumbing student for the year, which in a usual year would see me travelling around the country.
Are there any particular challenges or unusual aspects to your role?
A few years ago I became the first female President of the CIPHE, which was a huge honour.  
I think one of the biggest challenges work-wise came with the recent introduction of the Trailblazer Apprenticeships for plumbing and heating. As with any new qualification, the first year always seems to throw up the most challenges as tutors and assessors are trying to get to grips with what is required. This is why I remained as active as possible in finding out as much as I could during the creation of it. Apart from my CIPHE interests in it, I am also a member of the National Association of Plumbing Teachers (NAPT) and we  were given opportunities to comment during its development stages. Even though the new standards have been in operation for a couple of years, there are a few issues that need to be addressed. I have kept in touch with CIPHE on these areas, to try and help to get a solution to enable more to enter the industry.
In the past I have also been given the opportunity to judge several other big competitions such as a Science, Technology, Engineering and Maths (STEM) activity at a college, which resulted in the winners getting a book published of their work, as well as being  involved with the Screwfix national competitions, which was really interesting.
What do you find most enjoyable about your job?
When a learner thanks you for your help when they have completed their qualification. And of course seeing the looks on the faces of the winners of the Skills competitions as well.
Is there a great professional achievement or high-profile accomplishment that you would like to tell us about?
Gaining my Master Plumber Certificate was a great accomplishment for me, but also to become the first female President of the CIPHE was a fantastic honour, especially after many of the past presidents encouraged me to put myself forward.
I was also shortlisted for Construction Week Role Model 2020 – unfortunately we still don't know who has won this as the final keeps getting put back! For me it was just an honour to have made the shortlist, especially when you see some of the talented people I appear alongside!
What contributed to your decision to become professionally registered?
I think as my time in the RAF had always been of such a professional character, it was second nature that my chosen pathway in plumbing should also follow suit. People's lives and health can be affected by the actions of plumbers, so it is important that customers have faith in what we do; being part of a professional body helps to show our commitment. CIPHE always encourages their members to seek Engineering Council registration as it stands for a lot.
In what ways has registration benefitted your career?
Apart from helping me to go on to gain my Master Plumber certificate, I feel people respect me more now that I am registered. It helps in terms of people recognising that a person has strong credentials in their chosen field.
How does your employer benefit from your professional registration?
It helps to raise the profile of EAS Mechanical Ltd by showing our commitment towards providing quality training and assessment and high professional standards.
Is there any advice you would pass on to someone considering professional registration?
Definitely go for it; apart from the respect, there is also the guidance from others who are willing to help you.
Where do you see yourself in your career in five years' time or what are your future ambitions?
I see myself in more of a managerial role, which is something my boss is also keen to see, and possibly an Independent End Point Assessor (IEPA) for the Trailblazer Apprenticeships.
Outside work, is there any activity you enjoy doing in your spare time that relates to engineering? For example, do you participate in mentoring, volunteering or membership of other engineering groups?
As I have mentioned previously, I have been involved in STEM activities at colleges, and I am a volunteer member for the Election and Enrolment Committee for the CIPHE, as well as an active member and treasurer for our local branch of the CIPHE in Wolverhampton. Part of my role as Lead IQA is also to mentor any new assessors we have coming through our centre, to ensure they are properly supported and know what they are required to do.
I am also a volunteer (and Treasurer) for a local support group called Breathe Easy South Staffs, which is part of the British Lung Foundation, and although it isn't directly in relation to my work, it does have work-related connections. When I teach or assess, I often include some of the lung conditions that can be brought about from working in the engineering and construction industries.
I love DIY, and it quite often involves some form of engineering to get around some challenges faced!