Shinu Yohannan MEng CSci CEng IntPE (UK) MIET MIEEE MIScT
Published: 31/03/2023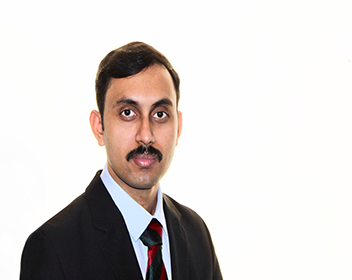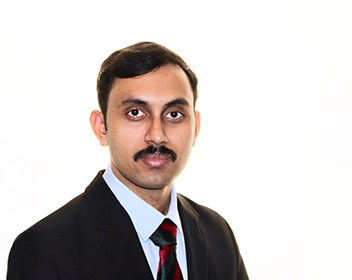 Education and qualifications:
Master of Technology in Applied Electronics and Instrumentation Engineering, University of Kerala, India
Bachelor of Technology in Electronics and Communication Engineering, Mahatma Gandhi University, Kerala, India
Job title:
Principal Engineer
Employer:
Turbo Power Systems, UK
What inspired you to become an engineer or pointed you towards an engineering career?
My father inspired me to become an Engineer. He was an Electrical Supervisor with several years of experience in Middle Eastern countries. He served in Airwork Vinnell (Middle East) for the US Air Force. When I was a child, I was attracted to the electrical jobs he completed at home. I found myself wanting to engage in Science, Technology, Engineering, Maths (STEM) and making things, therefore my father encouraged me to study an engineering degree. I have always been supported by my mother and guided by extraordinary teachers and mentors, who contributed hugely to all the success I have had so far in my professional career.
Please describe your role or position within your workplace.
I currently work in Turbo Power Systems, UK, which focuses on rolling stock product development. I joined the Rail team in June 2019. The company values those from a STEM background and many of my seniors hold a strong industrial experience background.
My role looks at product development, testing, validation, technical documentation and customer supports. The role requires that I spend most of my time in the laboratory for testing and validation of the product for the power electronics area, which will cater to the future of engineering. The team is very collaborative and sometimes I travel to customer sites and project testing centres.
Can you describe a typical working day?
A typical working day starts with a small prayer, before I check my emails and respond to them. I spend some time planning for the day and see how I can manage my time for the day's work. Most of my days are in the laboratory and in the office.
Are there any particular challenges or unusual aspects to your role?
I have the chance to interact with different people from different countries, which comes with diverse perspectives and points of view. It is sometimes challenging but always rewarding, as there is always something to learn.
What do you find most enjoyable about your job?
The most enjoyable part of my job is the variety of work and the opportunity to learn new things. I also value the range of people that I interact with. In my journey so far, I have come across some incredibly inspiring people, made lasting relationships and explored different cultures.
Is there a great professional achievement or high-profile accomplishment that you would like to tell us about?
On top of Chartered Engineer (CEng) registration, I also successfully registered as an International Professional Engineer (IntPE) with the Engineering Council and as a Chartered Scientist (CSci) with the Science Council.
What contributed to your decision to become professionally registered?
During my engineering studies, I recognised that professional registration is the highest recognition in the engineering profession globally. Since then, it has been my aim to attain the required knowledge, understanding and competence through academic qualifications and work experience.
In what ways has registration benefitted your career?
Professional registration has not only improved my employability but has also changed my relationship with other professionals. I am now able to help others on their path by encouraging them to achieve their dreams.
How does your employer benefit from your professional registration?
Professional registration benefits my employer by ensuring their staff carry out Continuing Professional Development (CPD) and through external recognition of staff capabilities.
Is there any advice you would pass on to someone considering professional registration?
As an engineer, professional registration is the highest standard to demonstrate that you have acquired the necessary professional competence to perform engineering independently. It also shows your commitment to your profession, and I would strongly recommend it to others to help achieve their professional goals.
Where do you see yourself in your career in five years' time or what are your future ambitions?
I'm interested in continuing to find the connection between innovation, creativity, and engineering. I would also like to encourage young engineers, to ensure people are given the freedom to grow and develop. At the moment, I am gaining knowledge by mentoring others and using my free time to support young professionals.
Outside work, is there any activity you enjoy doing in your spare time that relates to engineering? For example, do you participate in mentoring, volunteering or membership of other engineering groups?
I actively mentor and provide advice to young dynamic professionals. I mentor graduates wishing to pursue professional development through professional registration, and provide advice regarding technical queries, study courses, general technical and non-technical queries.