Rachel Long CEng MIMMM
Published: 28/11/2023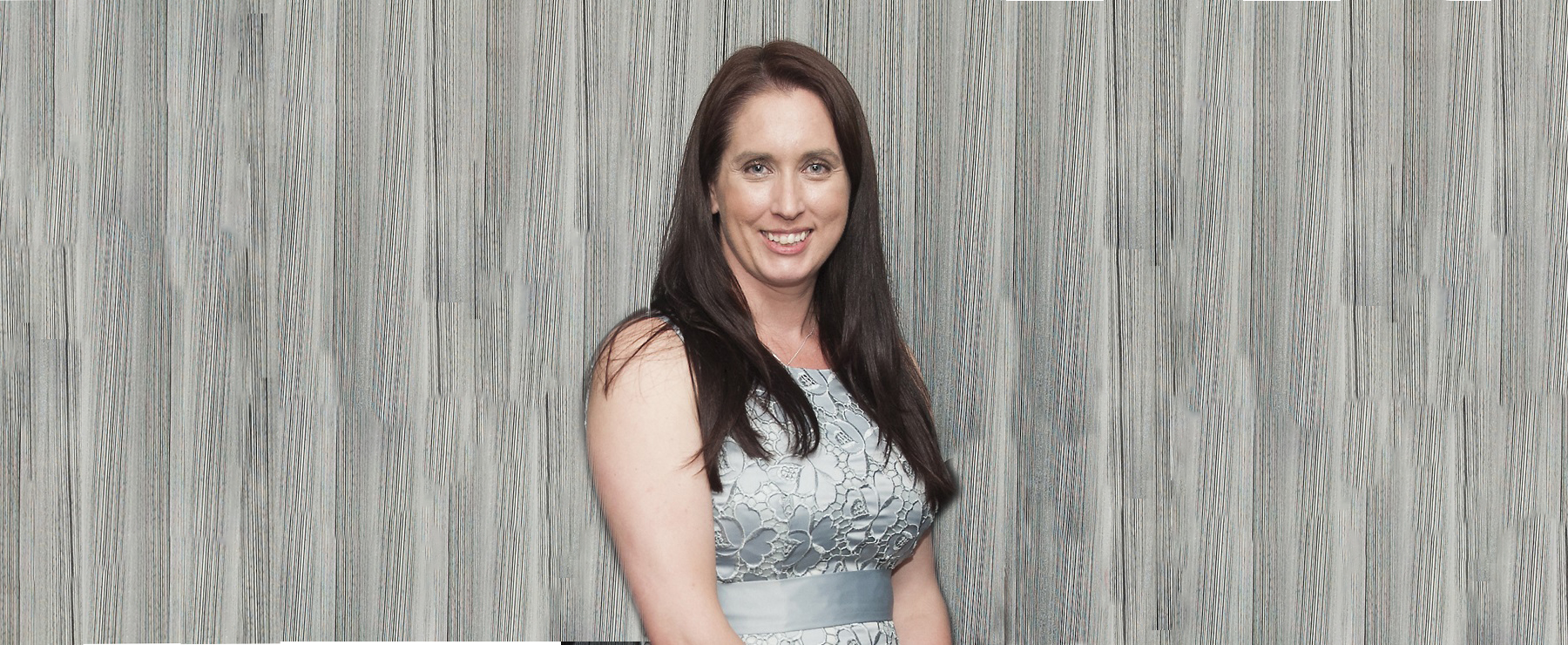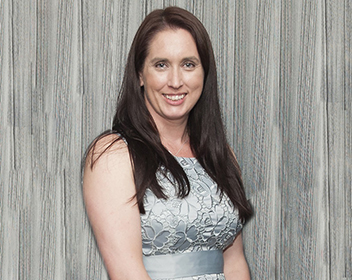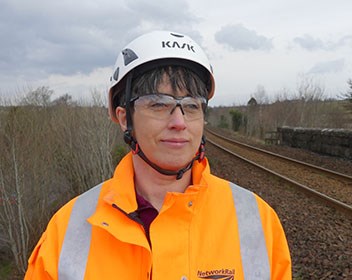 Education and qualifications:
BSc Earth Science (Hons), University of Glasgow
HND Business Administration, North Glasgow College

Job title:
Regional Asset Manager (Drainage and Lineside)

Employer: Network Rail 




What inspired you to become an engineer or pointed you towards an engineering career?
When I was a child, my dad and I used to go fossil 'hunting' at the bottom of the cliffs in Whitby. This inspired me to study an Earth Science degree at university and during my time at university I undertook a summer placement at a ground investigation company. I hugely enjoyed being outside and seeing a site before construction started and  then seeing how it was developed. This led to me joining a ground engineering company once I graduated and led me to where I am now.


Please describe your role or position within your workplace.
I am currently the Regional Asset Manager for Drainage and Lineside at Network Rail. I am responsible for the management of trees and vegetation, boundary fencing and drainage across Scotland's railway. My role involves leading the development of route specific strategies, specifications and plans, including all maintenance, renewal and investment activity and management of the associated prioritised budget.  I provide professional engineering leadership and manage the provision of a comprehensive drainage and lineside support service.

Can you describe a typical working day?
Every day is different and can involve monitoring asset management plans to ensure they are appropriate to deliver the required regulatory output and undertaking management reporting. I tend to spend a lot of time on Teams meetings as is the way of working in post COVID-19 and this can be to discuss anything from new technology and systems to understanding the  root cause of incidents that  may have occurred.

Are there any particular challenges or unusual aspects to your role?
The biggest challenge in my current role is embedding the understanding that vegetation is an asset to the railway. In the past, there has been a drive to remove trees and vegetation risks along the railway corridor to build resilience and prevent travelling delays  caused by encroachment, and tree failures that  lead to train damage or trips on overhead traction power lines. I have to manage the safety and performance risk whilst balancing the biodiversity impact. We now retain trees where possible and  where they pose less of a hazard to the safe running of trains, creating a resilient corridor for wildlife to thrive. These living, growing assets are very different to traditional "hard" engineering assets, and require different interventions and approaches.

What do you find most enjoyable about your job?
I enjoy seeing my team develop. The drainage and lineside assets have not always been appreciated in the past and we are developing a fantastic community, and building relationships and working across assets to find the best solutions to keep the railway running.

Is there a great professional achievement or high-profile accomplishment that you would like to tell us about?
My biggest professional achievement was gaining my Chartered Engineer (CEng) status - this was the culmination of ten years of hard work on-site. During the application process, being able to review the projects I had been involved in during the early years of my career reminded me that I have had the opportunity to see things that not many other people would see, such as the inside of a freshly blasted tunnel at Glendoe.
Additionally, in 2016 I received the Technician Medal through the Institute of Materials, Minerals and Mining (IOM3). I did not know I had been nominated for such a prestigious award and I felt proud and honoured to be recognised by my peers and was delighted to receive the award at the Institute's headquarters in London.

What contributed to your decision to become professionally registered?
Becoming a CEng had always been a career goal. I believe it is important that technical ability is recognised with the right qualifications. Academic learning provides a foundation of knowledge for graduates but practical, on site experience leads to the development of well-rounded and competent engineers. This is what you need to be to pass your assessment to become a CEng.

In what ways has registration benefitted your career?
Having CEng status shows I have attained a level of competence that is recognised throughout the industry. It helps me to stand out from the crowd and be recognised by my peers. Chartered status is a common requirement from clients for senior positions on projects, so being a CEng makes me more sought-after.
With an earth science degree working in the construction industry, specifically ground engineering, it has often been difficult in the past to gain recognition. People in my industry usually have a civil engineering background. My degree was not accredited by the Engineering Council, which meant I had to demonstrate the underpinning knowledge and understanding in other ways. The Institute of Materials Minerals and Mining (IOM3) supported me in becoming professionally registered based on my experience and ability.

How does your employer benefit from your professional registration?
Being a Chartered Engineer demonstrates my competence and knowledge as an engineer, so my employer can have confidence in my ability. It is also beneficial when speaking to designers and suppliers as it shows a level of understanding.

Is there any advice you would pass on to someone considering professional registration?
I believe that all engineers and technicians should have the opportunity to become professionally registered. Being registered as an Engineering Technician (EngTech), Incorporated Engineer (IEng) or Chartered Engineer (CEng) will not only benefit the individual, but also their employer and the industry.
Even if you think it is too early or you feel you may not be up to standard, speak to your institution, in my case the IOM3, and find out the requirements. They are all very helpful. My advice to anyone considering registration is to apply and demonstrate your competence.
I was asked to submit a technical report on the suitability, design and constructability of flexible barrier systems to control rockfalls and landslides. I found the process straightforward and the interview was far less scary than I had expected it to be. Both interviewers made me feel comfortable and at ease, which allowed me to talk freely about my experience. Overall, I found the process very rewarding. Achieving CEng has made me realise I do have the ability, knowledge and experience to compete with my peers.

Where do you see yourself in your career in five years' time or what are your future ambitions?
Over the next five years, I will continue to develop my asset management knowledge and experience and take new opportunities to develop professionally.  I will also continue to support and encourage my team to develop their skills and provide assistance to others.

Outside work, is there any activity you enjoy doing in your spare time that relates to engineering? For example, do you participate in mentoring, volunteering or membership of other engineering groups?
Nothing specific to engineering

Do you identify as disabled, or as a member of a minority or under-represented group? Would you like to comment on what impact or influence you feel this has had upon your career?
In 2020 I was diagnosed with breast cancer and under the Equality act of 2010 this classes me as disabled. I underwent 6 rounds of chemotherapy, surgery and radiotherapy, followed by further chemotherapy and other treatments. During  chemotherapy I continued to work part time as we were in the throws of COVID-19 and I was able to work from home, which gave me something to do and took my mind of treatment briefly. Had we not been in COVID-19 lockdowns I may not have chosen to do this as I would have been unable to go to an office environment. I did take time off after surgery as the recovery was more intense. I returned to work 12 weeks after surgery and, looking back, I should have taken more time to recover and would advise anyone in that situation to take the time they need to recover fully. This experience has changed my view of not just my work but also my personal life. I try not to let work affect my mental health, which I may have been guilty of in the past, and take the opportunity to take on new challenges. Since my diagnosis I have done a charity walk and skydive and raised nearly £3000.