Laura Matthews MEng CEng MICE MCIHT
Published: 12/09/2022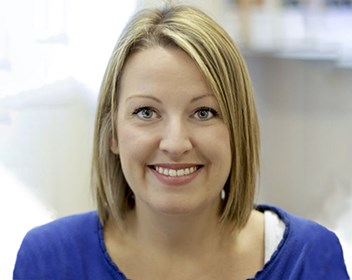 Education and qualifications:
MEng Civil Engineering, The University of Sheffield
Job title:
Associate (Bridges)
Employer:
Ramboll UK Ltd
What inspired you to become an engineer or pointed you towards an engineering career?
There are a number of factors which pointed me towards an engineering career. From a young age I had always loved to create Lego models and generally construct dens and other creations with whatever materials I could get my hands on. My Dad is a civil engineer so no doubt this was his influence. As I grew older it was the science and maths subjects which I enjoyed at school and excelled at. When choosing a university degree, the fact that my Dad was an engineer definitely helped me choose engineering, not because there was any pressure to follow him into engineering, more because I knew what 'engineering' was, unlike a lot of my peers.
Please describe your role or position within your workplace.
I currently lead the Bridges Department as an Associate Engineer. My main role is to manage the delivery of projects and manage my team.
Can you describe a typical working day?
A typical day involves project meetings, liaison with other disciplines and clients, guiding junior team members technically and preparing and handing work packages to team members.
Are there any particular challenges or unusual aspects to your role?
The bridges and highways schemes I work on range from large multidisciplinary bypass schemes to small historic bridge refurbishment projects. Working on tenders can be challenging when timescales are tight, but I enjoy trying to optimise the design to provide the best value solution and also to include innovative ideas which can benefit the community once the construction works are completed. Unusual aspects of my job include researching the history of historic structures to help understand what loading they have been subjected to in the past. I'm always so impressed by the beautiful hand-drawings done in the 1800s.
What do you find most enjoyable about your job?
I enjoy my job and get satisfaction from achieving project deliverables. My main goal is always to ensure the client is happy with my/our performance, so if I get good feedback from the client or repeat business, that always makes me proud.
Is there a great professional achievement or high-profile accomplishment that you would like to tell us about?
I was asked to present a project I had designed and managed to Sir John Armitt, then President of the Institution of Civil Engineers (ICE). It was a great honour to be asked to do this, to meet him and show him around the Chainbridge restoration project in Llangollen. The project also won the ICE Wales Cymru Roy Edwards Heritage Award 2016.
What contributed to your decision to become professionally registered?
Without becoming professionally qualified I felt unable to progress my career. This was partly down to company policies and partly down to the qualifications needed by clients, as specified in tender documents, to undertake roles on projects.
In what ways has registration benefitted your career?
Since becoming a Chartered Engineer (CEng) I have been put forward as project manager for a number of tenders. I have attended tender interviews and represented the Ramboll team, which has been a very valuable experience. I also got promoted to Principal Engineer once Chartered and have since been promoted again to Associate.
How does your employer benefit from your professional registration?
They are able to put me forward as a key person in tenders and can charge me out at a higher rate!
Is there any advice you would pass on to someone considering professional registration?
I waited until I was 34 to get Chartered. With hindsight I could and should have gone for Chartered status about five years earlier; I think my career stalled in these five years.
Where do you see yourself in your career in five years' time or what are your future ambitions?
In five years' time I would like to be a director, continuing my role as a project manager/people manager, but also become more involved with winning work and aligning the Ramboll team with the most suitable partners.
Outside work, is there any activity you enjoy doing in your spare time that relates to engineering? For example, do you participate in mentoring, volunteering or membership of other engineering groups?
Outside work and being a mother of two, I renovate houses, usually the house I am living in, which means living in a building site! It's hard work but very rewarding and my ultimate goal is to be mortgage-free.