Helen Randell MEng CEng MICE
Published: 10/05/2022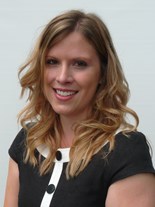 Education and qualifications:
MEng, Civil and Structural Engineering - Pembroke College, Cambridge
MA in Defence Studies – Kings College London
Job title:
Assistant Head Infrastructure Optimisation
Employer:
UK Strategic Command, Ministry of Defence (MOD)
What inspired you to become an engineer or pointed you towards an engineering career?
I have always loved solving problems and wanted to make a difference in what I do. Becoming an engineer enabled me to combine these into a career that I want to get out of bed for every morning!
Please describe your role or position within your workplace.
I am the Assistant Head of Infrastructure Optimisation at UK Strategic Command. I look at how we can utilise and rationalise a diverse estate which holds a significant amount of critical national infrastructure to become more efficient and sustainable, reducing greenhouse gas emissions and working towards achieving the Government targets of Net Zero by 2050.
Can you describe a typical working day?
There is no typical day as we have such a range of challenges and opportunities on an ever-changing estate background, but I might have meetings to discuss sustainable opportunities with the wider government and industry. I'll then touch base with my team and we'll discuss the potential projects, building business cases and look to make the ideas a reality.
Are there any particular challenges or unusual aspects to your role?
The UK Strategic Command Estate is all over the world and works with unique capabilities, so we constantly have to balance sustainability with maintaining the Ministry of Defence's (MOD) capabilities.
What do you find most enjoyable about your job?
I love the fact that my days are always different and I get the opportunity to investigate ways to make the MOD Infrastructure Estate a better place.
Is there a great professional achievement or high-profile accomplishment that you would like to tell us about?
The Glasgow Recycling and Renewable Energy Centre was the first project in the UK to combine all the different process technologies into one centre, but it is the Mercia EnviRecover project that will always be special to me. This is because it was this that I used for my project report in my application to become a Chartered Engineer (CEng).
In my roles with the MOD I supported the team installing a replacement flagpole at Edinburgh Castle. It's a unique structure that can retract into the listed tower and has to withstand some extreme weather while not affecting the tower adversely.
What contributed to your decision to become professionally registered?
Becoming a CEng had been a goal since I left university. I see it as a really important continuation of my academic learning, combined with more practical and 'real life' development at work to become a fully rounded civil engineer
In what ways has registration benefitted your career?
Being a CEng has really helped me, especially when dealing with designers and clients on site. They respect my suggestions and comments more, which can be useful as a woman engineer. It has also given me more confidence in my ability and decisions, particularly when challenging an aspect of design.
How does your employer benefit from your professional registration?
It is beneficial when tendering for work to have Chartered Engineers within the company. It also supports the company ethos of training and developing staff.
Is there any advice you would pass on to someone considering professional registration?
I would definitely recommend that they consider working towards professional registration. For civil engineers I would suggest following ICE's registered training agreement, as this will keep them focused on completing their development objectives and milestones. In addition, I would recommend getting the support of a mentor who is already a CEng and knows what you are going through.
Where do you see yourself in your career in five years' time or what are your future ambitions?
I would like to become a delegated and ultimately a supervising civil engineer to help others in achieving their goals to become CEngs.
Outside work, is there any activity you enjoy doing in your spare time that relates to engineering? For example, do you participate in mentoring, volunteering or membership of other engineering groups?
I enjoy giving talks to young, potential engineers to support their development, giving them an insight into my career, the challenges I have faced and how I have approached them. I also mentor a few apprentice engineers - they can approach me with any questions and I will provide guidance.