EUR ING Unnikrishnan Kambaran BSc MBA CEng MIET FCMI GradIOSH
Published: 15/05/2023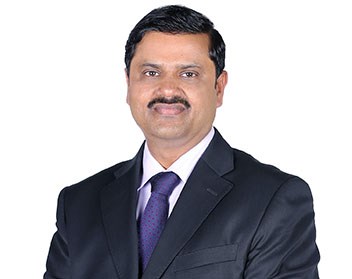 Education and qualifications:
MBA Health and Safety Leadership, Catholic University of Murcia, Spain
BSc Mathematics, Guru Ghasidas University, India
Postgraduate Extended Diploma in Business Management, Cambridge International Qualifications, UK
Postgraduate Diploma in Fire and Safety Engineering, National Institute of Fire and Safety, India
Diploma of Electronics and Communication Engineering, State Board of Technical Education and Training, India
Diploma in Fire Engineering, National Institute of Fire Engineering, India
Diploma in Industrial Safety, National Institute of Industrial Research and Development, India
NEBOSH National General Certificate in Occupational Safety & Health, NEBOSH, UK
Job title:
Accident Investigation Expert
Employer:
Qatar Railways Company (Qatar Rail)
What inspired you to become an engineer or pointed you towards an engineering career?
My father was one of the individuals who inspired me to become an engineer and guided me towards pursuing a career in the health and safety profession. He was an inspiration for me due to his extensive experience working in various roles across diverse industries during his career.
My father worked at the Abu Dhabi Company for Onshore Oil Operations (ADCO) (now ADNOC Onshore) as Fire Safety and Loss Prevention Foreman, managing fire and life safety affairs at the Bu Hasa and Asab Oil Fields from 1980 to 2004, serving around 24 years. Prior to joining ADCO, he served in the Indian Army, Government Telephone Exchange, and J&P Oman.
After completing my Electronics and Communication Engineering Diploma course in 1993, my father inspired me to take up a career in fire and safety engineering due to the scarcity of professionals with health and safety expertise during the early 1990s in the Middle East. I was hesitant at first to make the decision as my initial career goal was to establish an entrepreneurial venture in the electronics industry based in my hometown.
However, I was deeply inspired by the health and safety profession while pursuing my Fire Engineering Diploma back in 1994. I realised that the health and safety industry will become one of the key career opportunities in the future, especially within the Middle East Region.
I began my professional career in 1995 working at Oil and Gas Projects and later transitioned to the construction industry in 1998 working for Principal Contractors, Government Client Regulation Authority and Project Management Consultants (PMC). For the past 15+ years, I have been solely focused on the railway industry, and gaining extensive exposure and proficiency in Rail Safety Governance and Strategy across Metro, Tram, Monorail, Heavy Rail, Rapid Transit, etc.
Please describe your role or position within your workplace.
Since the end of 2022, I have been working with Qatar Railways Company (Qatar Rail) as Accident Investigation Expert at the Quality, Health & Safety, Environment, Security & Emergency (QSHESE) Department, under the Corporate Division, supporting Doha Metro and Lusail Tram.
Prior to joining Qatar Rail, I worked with the Roads and Transport Authority (RTA), Government of Dubai (2013–2022) as Senior Specialist Rail Safety at the Dubai Rail CEO Office operating under RTA Rail Agency, responsible for spearheading health and safety, rail operations safety and rail accident investigation affairs across the Dubai Rail Network (Dubai Metro and Dubai Tram).
During my tenure at RTA, I was involved with diverse projects, mainly Dubai Metro and Dubai Tram Operations and Maintenance (O&M), Route 2020 Dubai Metro Red Line Extension Project, Dubai Tram Construction, Dubai Metro Station Enhancement, Expo 2020 Operations, Etihad Rail Interface, Rail O&M Mobilization, etc.
Can you describe a typical working day?
I start my working day by coordinating with the O&M Service Provider regarding the status update of technical investigation reports and verifying that the non-conformities reported are mitigated and resolved. I work with O&M experts to gain technical advice regarding sub-system level processes for drafting the Accident Investigation Reports.
I coordinate with the O&M Service Provider and Regulator for the purpose of validating investigation requirements, incident details and regulatory requirements. I lead on the development of complex investigation reports and provide technical advice and recommendations on significant safety critical issues to improve railway safety management practices across Doha Metro and Lusail Tram.
During the FIFA World Cup Qatar 2022, I was designated as the Qatar Rail Ambassador responsible for supporting crowd safety management and O&M service delivery across Doha Metro Station Operations, where I coordinated with stakeholders, and managed large crowds daily.
Are there any particular challenges or unusual aspects to your role?
It is challenging to manage the smooth and safe operation of a complex rail transit network. The Grades of Automation (GoA) Level 4 Communication Based Train Control (CBTC) Driverless Metro System covers a broad spectrum of system and sub-system level processes and technical operations, ranging from track and civil infrastructure to rolling stock and train control systems.
The challenges faced in my previous role included the effective performance monitoring of the operator/maintainer to ensure rail safety key performance indicators (KPIs) are achieved and improving rail safety excellence across rail O&M. As a Rail Safety Investigator, I lead the investigation of a broad spectrum of both minor and major incidents ranging from human error incidents to technical system failure incidents daily.
The qualifications that I have obtained since 2020 have enhanced my capability for assessing railway safety systems and increased my competency in monitoring contractor performance for incident investigation, emergency test cases and system acceptance tests.
Due to my extensive exposure to railway systems, I have been involved in the design and construction of railway systems. I have a detailed understanding of the manufacturer's potential failure modes and effects critical analysis (FMECA) (a method of quantitative failure analysis), and the data that will be compared to the observed incident information and evidence.
What do you find most enjoyable about your job?
I have been involved with a wide range of railway and tram-related incidents, ranging from tram collisions with road vehicles through to complex signalling issues with the Metro and tram networks. As I have gained technical proficiency across various aspects of the railway system, I enjoy managing the technical issues and challenges of different magnitudes that we face daily, as well as coordinating with multiple stakeholders and technical departments.
Due to my constant involvement with rail safety investigation affairs, I am able to contribute to a wide range of technical, engineering, and operational incident investigations, and demonstrate expertise across technical principles throughout the rail lifecycle. To undertake an effective and meaningful investigation, I have to have a good working knowledge of the railway and tram systems. It is also important that the actual and potential critical failure modes within these systems are identified and understood.
Is there a great professional achievement or high-profile accomplishment that you would like to tell us about?
One of my greatest professional achievements is when I achieved my Master of Business Administration (MBA) Health and Safety Leadership degree in 2021, which I achieved after months of hard work, dedication, and sincere commitment.
I have acquired various professional credentials across Rail System Assurance, Rail Operations, Rail Accident Investigation, and Intelligent Transportation Systems (ITS). I have been recognised in my previous role as one of the few individuals in the organisation to achieve the Chartered Engineer (CEng) and European Engineer (EUR ING) titles, as well as the Certified International Rail Engineering Safety Management Practitioner (iESM®) accreditation.
During my previous role at RTA, my leadership and management abilities were constantly recognised. I have been awarded various Certificates of Appreciation from the RTA Director General and Chairman, especially for the Route 2020 Project Achievement and British Safety Council five-star audit rating.
My dedication and commitment at the beginning of the Covid-19 pandemic resulted in being honoured with a letter of appreciation from the Crown Prince of Dubai. Since my tenure at Qatar Rail, one of the major accomplishments is the conclusion of the FIFA World Cup Qatar 2022 event, which achieved a total ridership of 18.2 million across the Metro and tram, with 99.8% service performance and ZERO Safety Incident Record.
I was truly honoured to receive a Certificate of Appreciation awarded by the Amir of the State of Qatar, for my contribution towards the success of FIFA World Cup Qatar 2022 event. This achievement is a proud milestone in my professional journey!
What contributed to your decision to become professionally registered?
During my career journey, I had the pleasure of working with senior managers and directors from various career backgrounds who were professionally registered. As I originally came from a health and safety background, I made the decision to become professionally registered as a CEng back in 2020 when I researched more about the application process. I believed that one of the key aspects to progress my career in the rail industry was to achieve the CEng title.
In what ways has registration benefitted your career?
Professional registration has benefitted my career in a positive way. I was able to make a career change recently which was the result of obtaining the CEng title as well achieving my MBA degree.
How does your employer benefit from your professional registration?
My employer is benefiting from my professional registration as it has resulted in the employer gaining immense trust and belief in my professional code of ethics and in my competence which was assessed in accordance with the UK-SPEC framework.
Is there any advice you would pass on to someone considering professional registration?
I would suggest that you become professionally registered when you feel that your expertise, qualifications and proficiency meet the UK-SPEC competence requirements. I strongly believe that my decision to become a Chartered Engineer (CEng) has been one of my greatest milestones during my career journey.
Where do you see yourself in your career in five years' time or what are your future ambitions?
My future plan is to pursue the Doctorate of Business Administration (DBA) qualification, specialising in Railway Safety Strategy and Leadership to establish my career in the railway industry. Another ambition is to obtain IET Fellowship (FIET), along with achieving professional credentials in Rail Accident Investigation.
Outside work, is there any activity you enjoy doing in your spare time that relates to engineering? For example, do you participate in mentoring, volunteering or membership of other engineering groups?
Yes, I participate at various exhibitions, conferences and professional events related to the railway industry, as well as the health and safety sector, across the UAE and Qatar region.
Recently, I participated at the Middle East Rail Exhibition held in Abu Dhabi which was an enlightening opportunity for me to gain knowledge of the latest developments in the global rail industry as well as to network with fellow railway professionals operating in the Middle East and worldwide.