EUR ING Guy Harding BSc CEng FILP MSLL
Published: 19/12/2022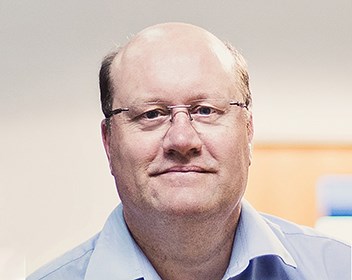 Education and qualifications:
NVQ Level 3 Preparing to Teach in the Lifelong Learning Sector (PTLLS)
BSc Metallurgy, Brunel University
O and A Levels at Grammar School
Job title:
Technical Manager
Employer:
The Institution of Lighting Professionals (ILP)
What inspired you to become an engineer or pointed you towards an engineering career?
I was always fascinated as to how things worked as a child; Lego was my favourite toy. At school I enjoyed woodwork and metalwork, and this inspired me to take Design Technology at A Level. My teacher in those subjects encouraged me to study an engineering degree.
Please describe your role or position within your workplace.
I am responsible for all technical aspects at the ILP, answering day to day queries from members. I liaise with our Vice President -Technical and sit on the Technical Committee. I also do lecturing and presenting on ILP courses, both online and in person.
Can you describe a typical working day?
My time is spent reviewing technical content for our publications and courses, presenting on our residential Exterior Lighting Diploma and answering technical queries from members.
Are there any particular challenges or unusual aspects to your role?
This role requires continuous learning of all aspects of lighting - from electrical installation, to the effects of artificial lighting both on humans and wildlife.
What do you find most enjoyable about your job?
I really enjoy the fact that every day is different and especially that I am always learning about new concepts and research.
Is there a great professional achievement or high-profile accomplishment that you would like to tell us about?
I was employed as an expert witness in a lighting design copyright case. Although I was employed by a former employer, my duties to the court were to provide impartial technical advice. The fact that the judge followed my advice on several areas of the design rights was particularly pleasing.
What contributed to your decision to become professionally registered?
My employer at the time was very supportive and paid for my Affiliate membership of the ILP. At that time, I was working in product design and my engineering degree was accredited which helped immensely in achieving Chartered Engineer (CEng) status through the Institute of Materials, Minerals and Mining (IOM3), who were then known as the Institute of Materials. My university tutor also played a big part in this, encouraging me to become registered and giving me guidance on how to write my application.
In what ways has registration benefitted your career?
Within a few months of becoming a CEng I was able to gain full Member status with the ILP after demonstrating my experience in lighting, showing clients and colleagues my competence in this area. As my career progressed, I decided that the ILP was more relevant to my experience than the IOM3 and I cancelled my membership and transferred my CEng registration to the ILP.
How does your employer benefit from your professional registration?
Heading up the Technical side of the ILP, my professional registration demonstrates my knowledge, experience and competence.
Is there any advice you would pass on to someone considering professional registration?
Always record your continuing professional development (CPD) at whatever stage you are at in your career. In a fast-moving technological world, you are always learning something new. Being able to demonstrate that you are up to date with your chosen subject is essential.
Outside work, is there any activity you enjoy doing in your spare time that relates to engineering? For example, do you participate in mentoring, volunteering or membership of other engineering groups?
I have acted as an assessor of membership applications for the ILP for around 15 years. I was elected as ILP's Vice President of Membership in 2013 and served for nearly four years before being elected to the Board of the ILP as Assistant Honorary Treasurer. I still maintain the role of Chair of the Membership Committee.
I am a model engineer and have a home workshop. I build 5-inch gauge locomotives, carriages and wagons. I have been fortunate enough that these have won medals and cups in national competitions.