Deadline approaches for institutions to nominate new Incorporated Engineers for award
Published: 17/02/2017
The nomination deadline for the Baroness Platt of Writtle IEng Award is fast approaching, on Tuesday 11 April 2017. Candidates must be nominated by their institution to be considered for the award, which recognises the achievements of outstanding, newly registered Incorporated Engineers (IEng) across all disciplines. Institutions can nominate up to five of their most remarkable IEng members who have achieved the title during 2016, and give them the opportunity to boost their careers and take home a cash prize of £1,000.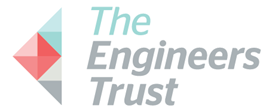 The award is presented by the Worshipful Company of Engineers through their trust fund, 'The Engineers Trust' (www.engineerstrust.org.uk). The Trust supports numerous awards to promote excellence among qualified engineers and those working towards registration as an Engineering Technician, Incorporated Engineer or Chartered Engineer.
Candidates for this award should have an outstanding ability to apply engineering knowledge, a strong commitment to the profession, excellent communication skills and have demonstrated managerial qualities. Shortlisted candidates will be invited to an interview on Tuesday 16 May 2017 and the winner will be presented with an engraved medal, certificate and cash prize at the Worshipful Company of Engineers / Engineers Trust Annual Awards Ceremony and Dinner on 18 July 2017.
To read about the 2016 winner and for full details about award criteria, eligibility and where to send nominations, please click on Baroness Platt of Writtle Award