Are you a future engineering star?
Published: 20/02/2017
A competition has launched to find the future stars of UK engineering, with a £10,000 cash prize for the overall winner. The Future of Engineering competition is aimed at emerging talent and open to student engineers, PhD candidates and junior engineers working in the industry. It is being run by the Royal Academy of Engineering, as part of its Enterprise Hub initiative, and Entrepreneur First. It aims to discover and promote the best of the UK's future leaders in engineering.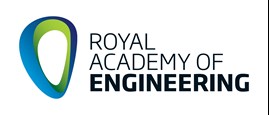 Candidates can apply on the Future of Engineering microsite. There they can submit information about their background, what they hope to achieve in the engineering field and how they plan on using their knowledge and skills to create a product or business that will have a profound and positive global impact. The closing date for applications is 31 March 2017.
A shortlist of ten, chosen by an expert panel, will be invited to take part in a tailored workshop on how to develop their ideas. In early spring 2017 a ceremony will take place at the Academy with keynote speeches and a gala reception at which the overall competition winner and runner up will be announced.
As well as a £10,000 prize for the winner to put towards the development of their business or idea, the runner up will receive £5,000. Both finalists will also be given mentoring and advice from some of the most senior and widely respected members of the UK's engineering community to fast track their ideas from concept to reality. As part of the initiative, the Academy has also created a guide to help young entrepreneurs understand the process of taking an idea through from concept to the beginning of a business, which has been produced in partnership with Entrepreneur First and Beauhurst.
More information about competition criteria and how to enter is available on the Future of Engineering microsite.