University of Sheffield launches campaign to tackle UK engineer shortage
Published: 16/11/2016
The University of Sheffield has launched a campaign aimed at children to encourage more young people to study engineering.
The 'Engineering is…' campaign, launched at the beginning of November 2016 at the Houses of Parliament, includes a children's book written by student engineers from the university as well as online games, lesson plans for teachers and information on different engineering careers. It aims to challenge perceptions of engineering and inspire primary school children, particularly young girls, to consider studying engineering at university.
In a press release the university states that 44% of engineering, science and hi-tech firms have reported difficulties in finding experienced recruits with STEM skills. In addition, the shortage of women in engineering roles is even more acute with only 9% of the engineering and technology workforce being female, according to the IET Skills Survey 2015.
Dr Rachael Rothman, Faculty Director for Women in Engineering in the Faculty of Engineering at the University of Sheffield, said: "At Sheffield we aim to inspire more women and girls to study engineering - diversity is more than a box ticking exercise. Engineering is a massively important career, needed by the UK economy, and if we only train men we are not reaching a huge potential pool of talented engineers."
The campaign is also backed by the Royal Academy of Engineering and Sheffield Central MP Paul Blomfield, who said: "Engineering is hugely important for the UK economy and especially the Sheffield city region."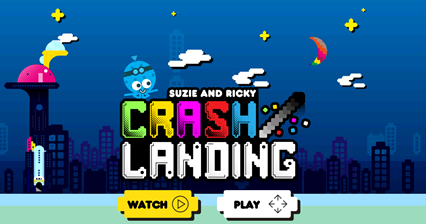 The children's book, written by students from the university's Women in Engineering Society, tells the story of Suzie and Ricky who discover an alien has crashed in their back garden. The children go on a school trip to an engineering research institute and meet engineers from different disciplines who help them build a rocket to send the alien home. Families can receive a free copy from the website and play the online games. Teachers can download the resources to plan lessons around the concepts in the story book.
More information about the campaign and resources can be found at http://engineeringis.co.uk/
Image: Engineering is.. website