ICE reports rise in EngTech MICE applications
Published: 14/12/2016
The Institution of Civil Engineers (ICE) has reported that more than 500 people applied for Technician Membership (EngTech MICE) during 2016, exceeding the Institution's expectations. This ongoing rising trend has seen the number or EngTech MICE members increase by 64% since 2014.
The Institution attributes the growth to an industry-wide effort to recognise the contribution and professionalism of technicians across the civil engineering sector.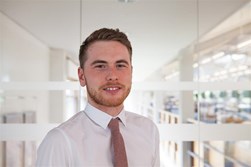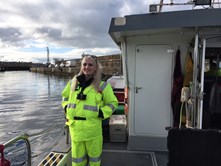 New EngTech MICE members in 2016 include Arup Highways Technician Callum O'Connell and Civil Engineering Technician Bethany Holroyd, who are both Engineering Council case studies. Read about their careers and experiences at engc.org.uk/case-studies/
ICE says that the number of people applying for Incorporated Engineer (IEng MICE) and Chartered Engineer Membership (CEng MICE) also increased in 2016. According to the Institution, membership staff received more than 200 applications for IEng MICE and in excess of 1,600 applications for CEng MICE during the year.
More information is available on the ICE website.